Eight suspects, incl foreign national, arrested for robbing Mqanduli Somali Shops
A planned armed robbery was foiled and a breakthrough made in the Mqanduli area on Wednesday relating to the robbing of foreign shop owners.
"It came to light that there are groups or small gangs working together, targeting foreign nationals," said police spokesperson, Brigadier Marinda Mills.
She said that on Wednesday, at about noon, alert members of the Coffee Bay police station whilst on patrol between Coffee Bay and Kwaaiman noticed a suspicious and nervous looking male hiking alongside the road.
"The members stopped and searched him and found in his possession a 9mm pistol.
"After he was questioned, it was discovered that he was part of a group that had minutes earlier, robbed a foreign national at Kwaaiman Junction," said Brig Mills.
"The business man was on his way from Mthatha with stock that he bought for his shop in Kwaaiman.
"The suspect was further questioned and gave police information on a second suspect who was in cahoots with him. Members proceeded to Luthubeni in Mqanduli where the second suspect, a foreign national himself, was arrested."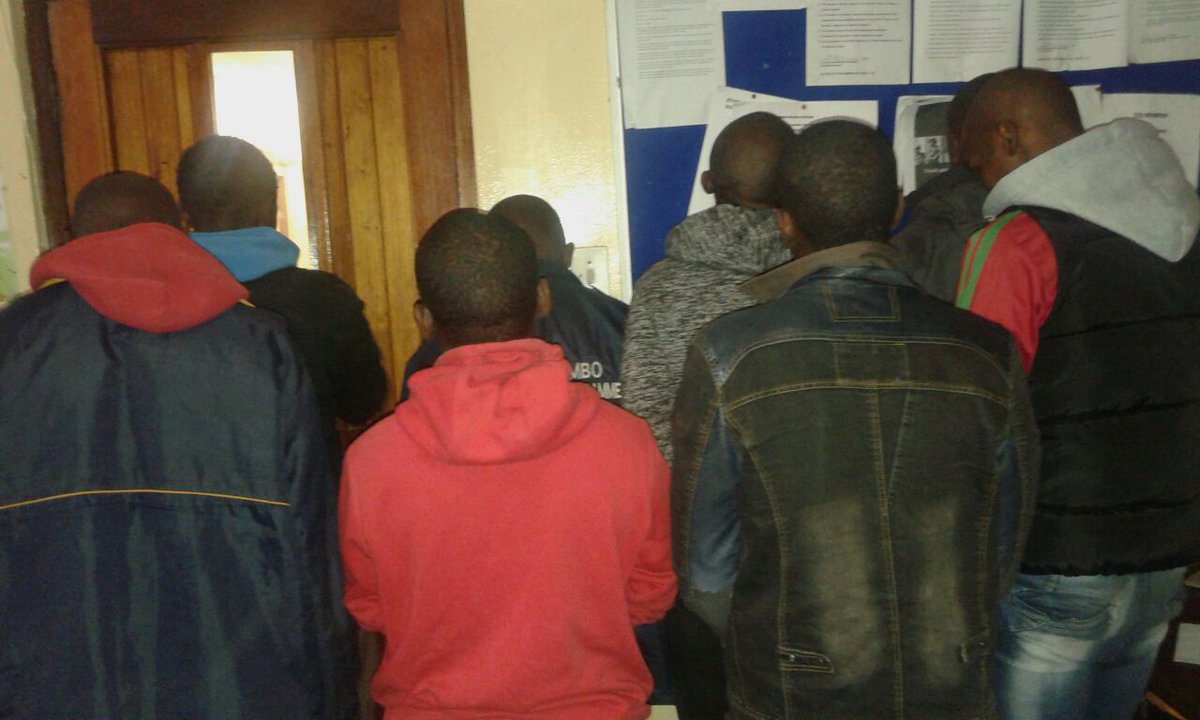 Further interrogation of the two suspects led the police to Chris Hani settlement in Mthatha where six more suspects were arrested and a second firearm recovered together with the stolen property that was robbed earlier the day.
"It was further discovered that this group was on their way to Engcobo to rob a well-known store in town.
"One of the suspects has been identified and linked to a robbery at Boxer stores in Mqanduli earlier this year and a second suspect linked to a robbery at one of the Spars in Mthatha earlier this month," said Brig Mills.
"Two vehicles a white Toyota Corolla and a red BMW were confiscated."
All eight suspects between the ages of 22 to 47 years are detained for Armed Robbery and will apprear in court soon.  Investigation into this group and their activities are continuing.
"We want to send a very clear message to those involved and any person contemplating on doing the same, that they will be arrested.  Every person in our country has the right to feel safe and secure and the targeting of foreign nationals will not be tolerated.
"We have solid information on how these groups are operating and those involved must be warned that we are coming for them," said the Provincial Commissioner of the Eastern Cape, Lt Gen Liziwe Ntshinga, addressing reporters on Thursday.