See crime stats highlights: Mbalula says there has been a general decrease in 2016/2017
Police Minister Fikile Mbalula, while presenting the 2016/2017 annual Crime Statistics on Tuesday before Parliament's Police Portfolio Committee, said that there has been general decrease in reported crime compared to the previous year. He was quick to say that crime still remains a big problem when one looks into the numbers.
According to Mbalula, the numbers show that contact crime was down 2.4 % while Murder is up by 1.8%, from 51 per day to 52; Carjackings are up by 14.5%, from 41 a day to a terrifying 46, with carjackings having almost tripled in Mpumalanga; Residential robberies increased by over 7%; Non-residential (business) robberies increased by 5%; Cash-in-transit heists almost tripled in two years; Stock theft increased by almost 9%; Illegal possession of firearms increased by over 9%; and Drug-related crime increased by almost 13%.
Murder
Around 19 016 murders were reported in the 2016/2017 period and the most murders were reported in Gauteng and the KwaZulu Natal provinces.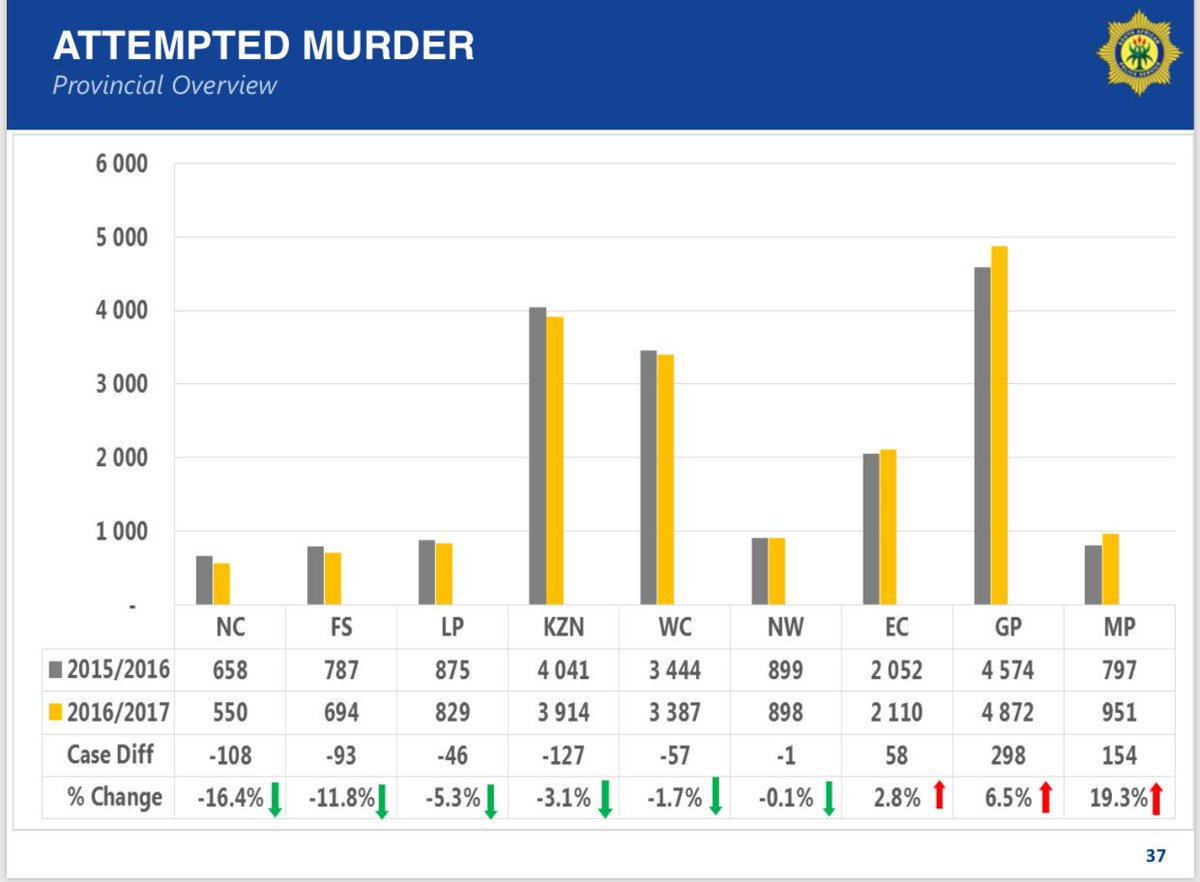 Rapes and Sexual Crimes
He said that there was a 4% drop in the number of rapes reported to police in 2016/2017 compared to previous year. Still, there was a  0.9% increase in the number of sexual assaults reported to police in 2016/2017.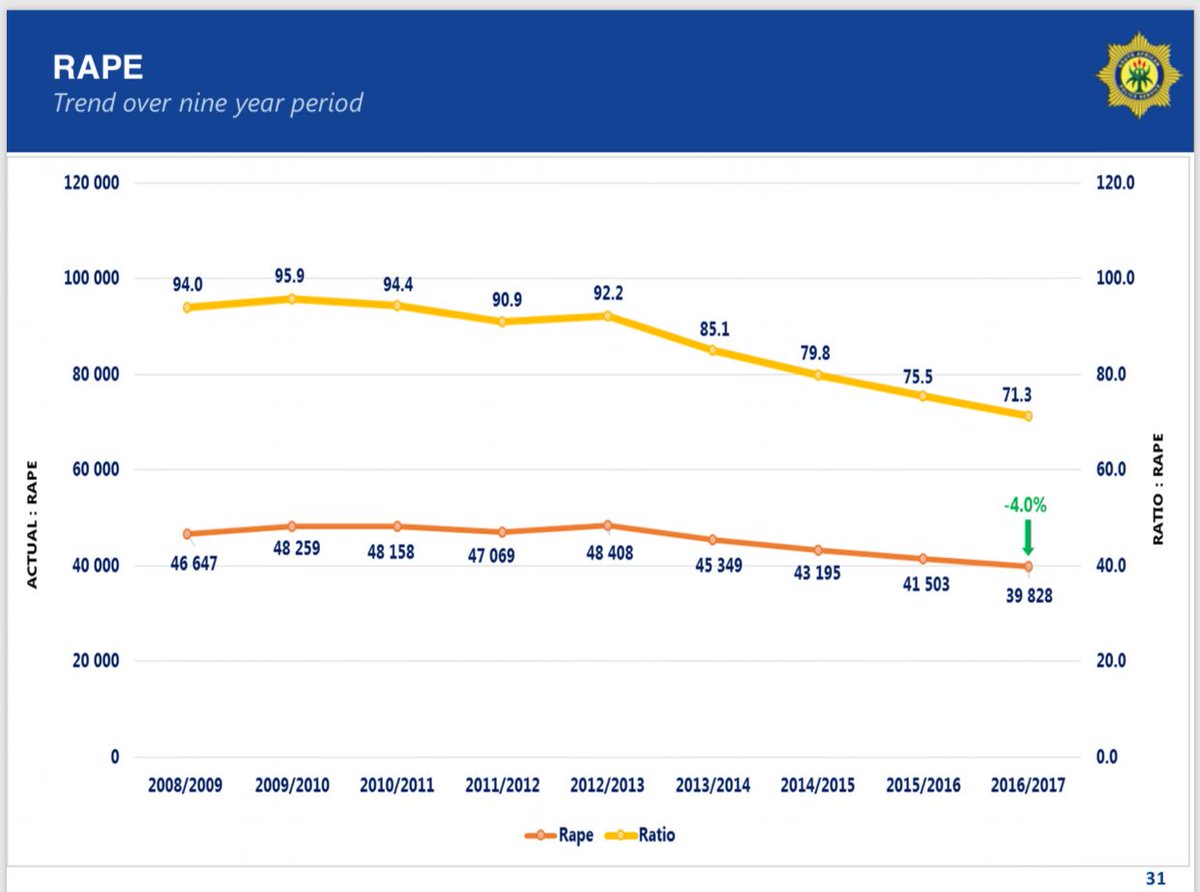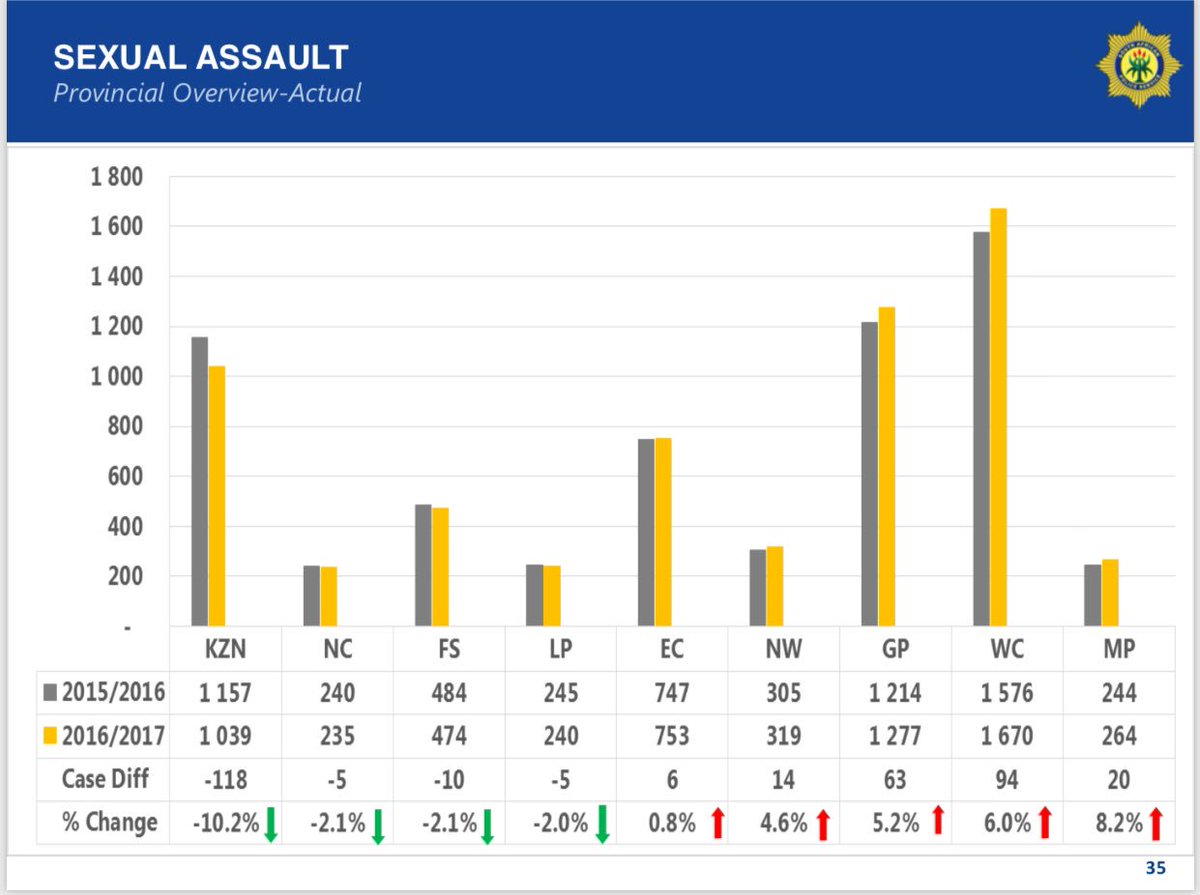 Robbery with aggravating circumstances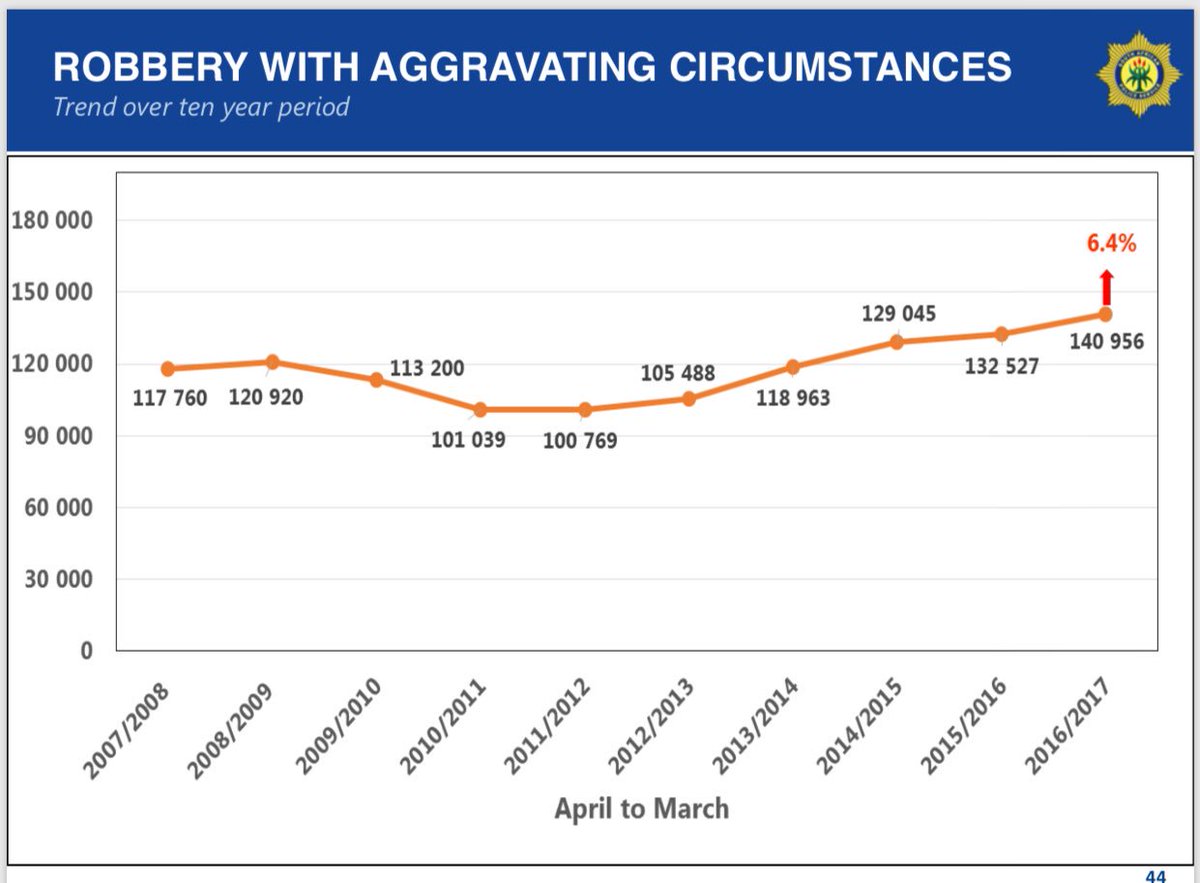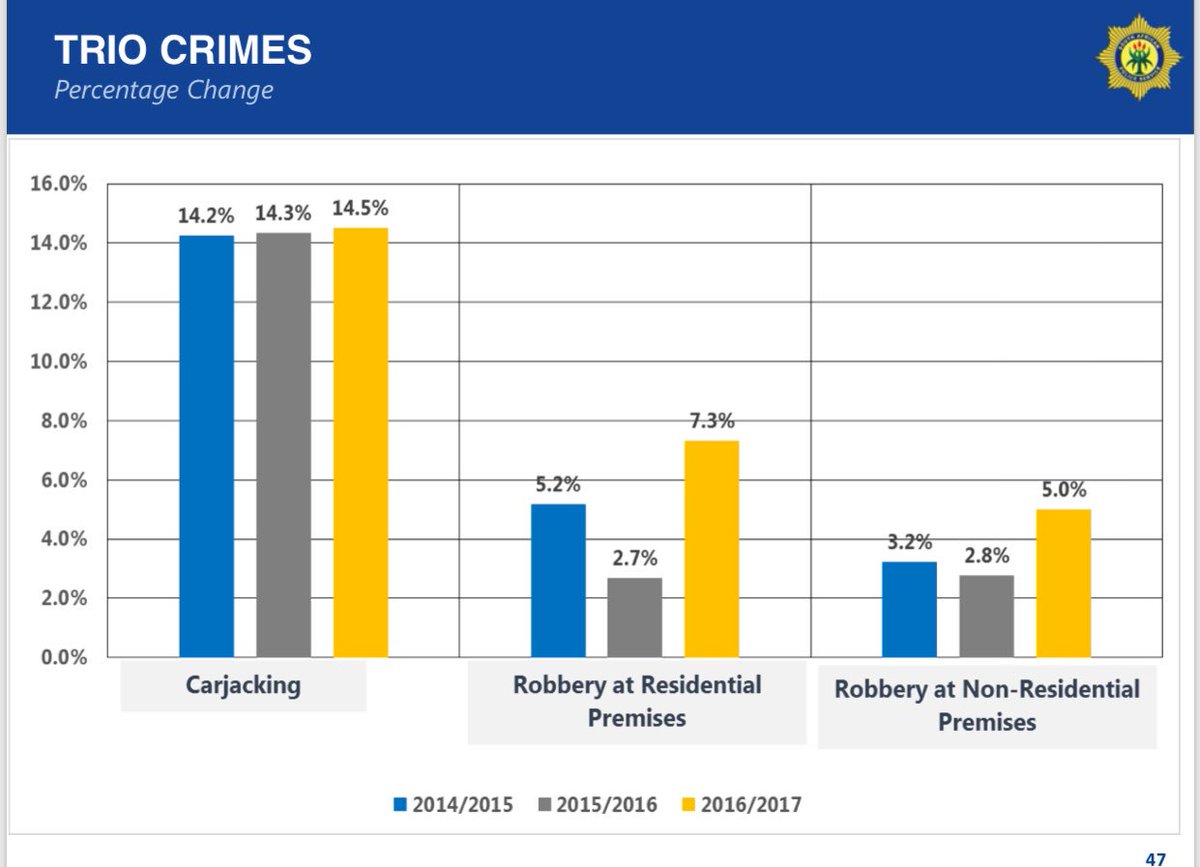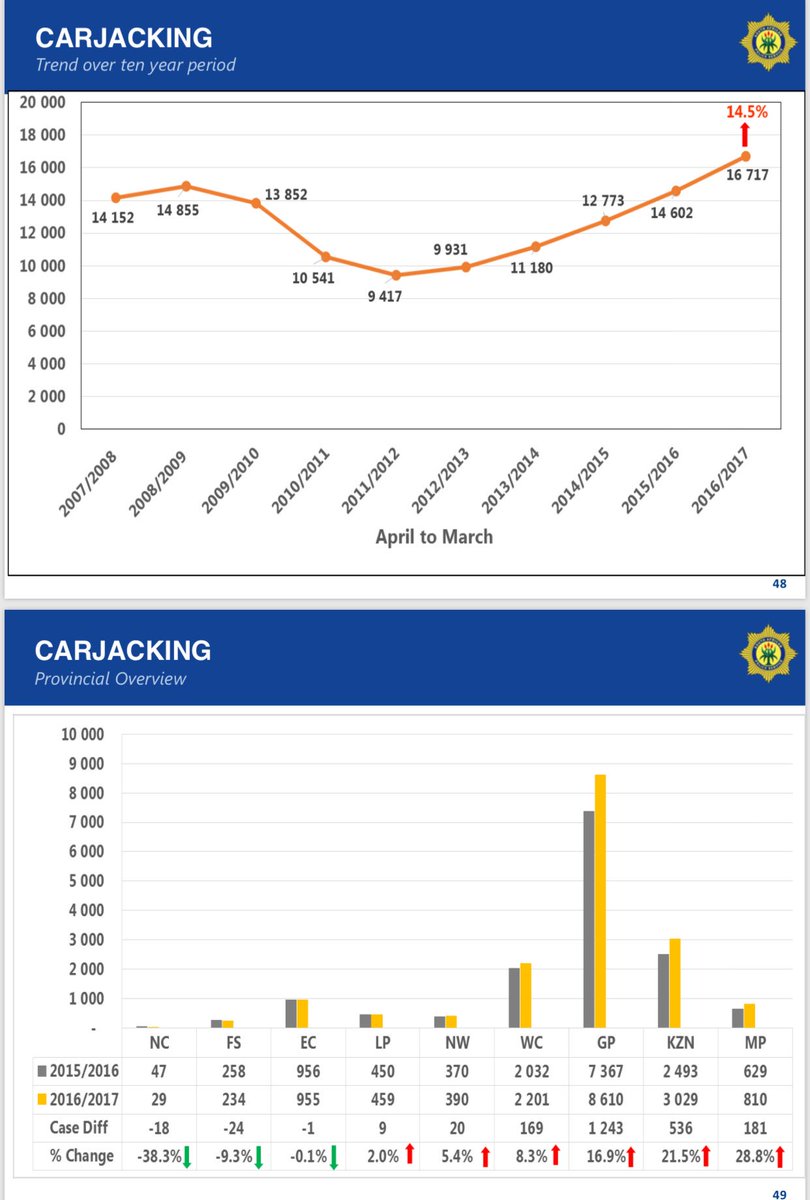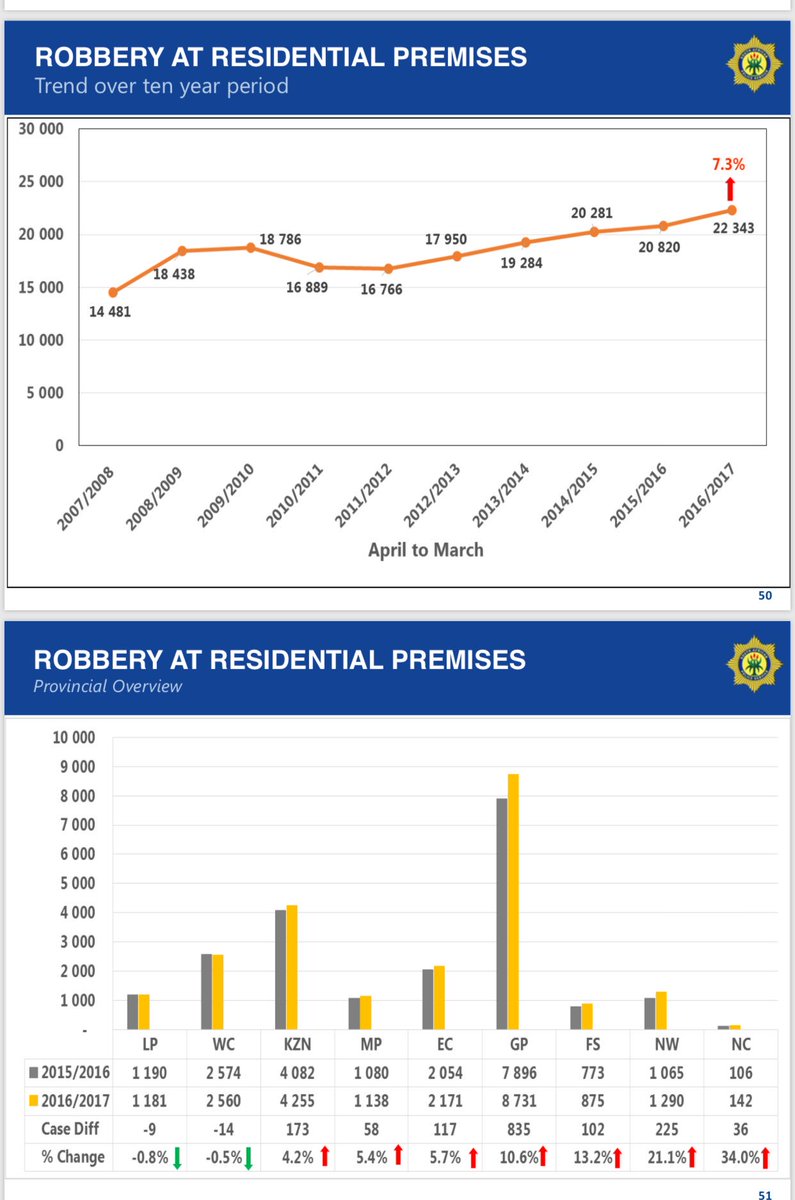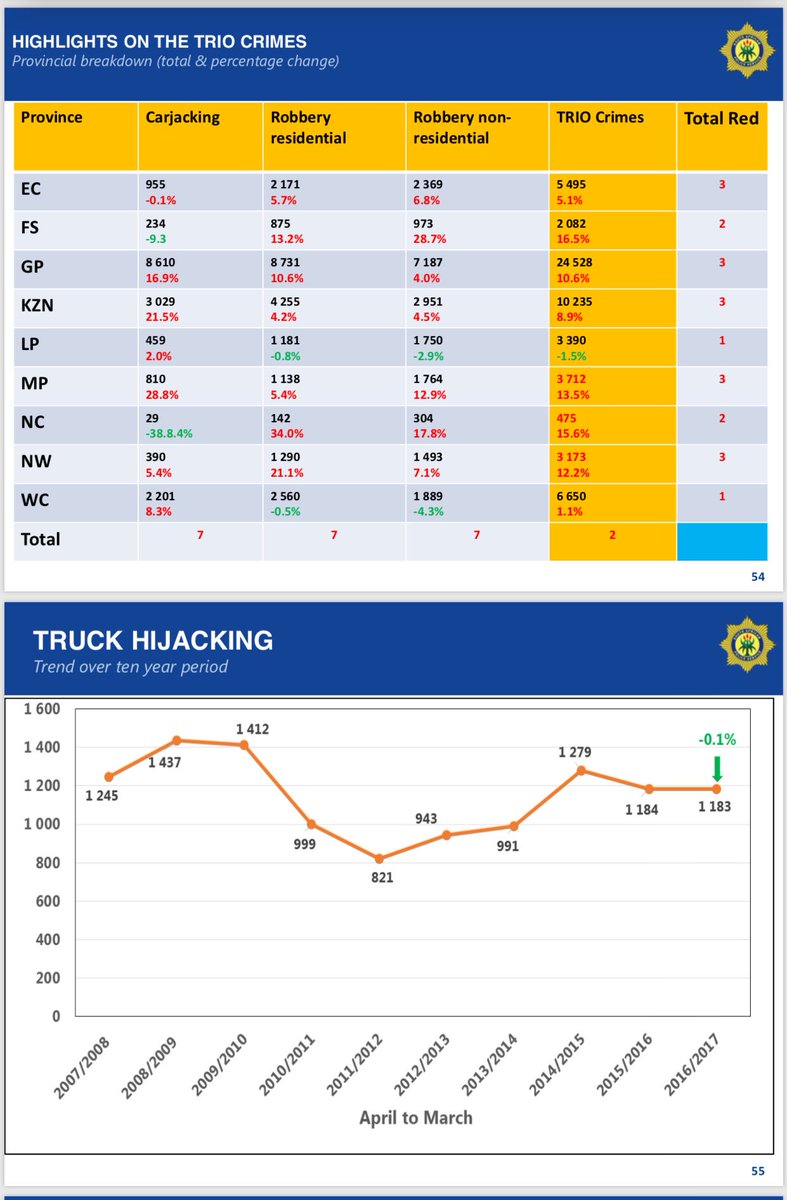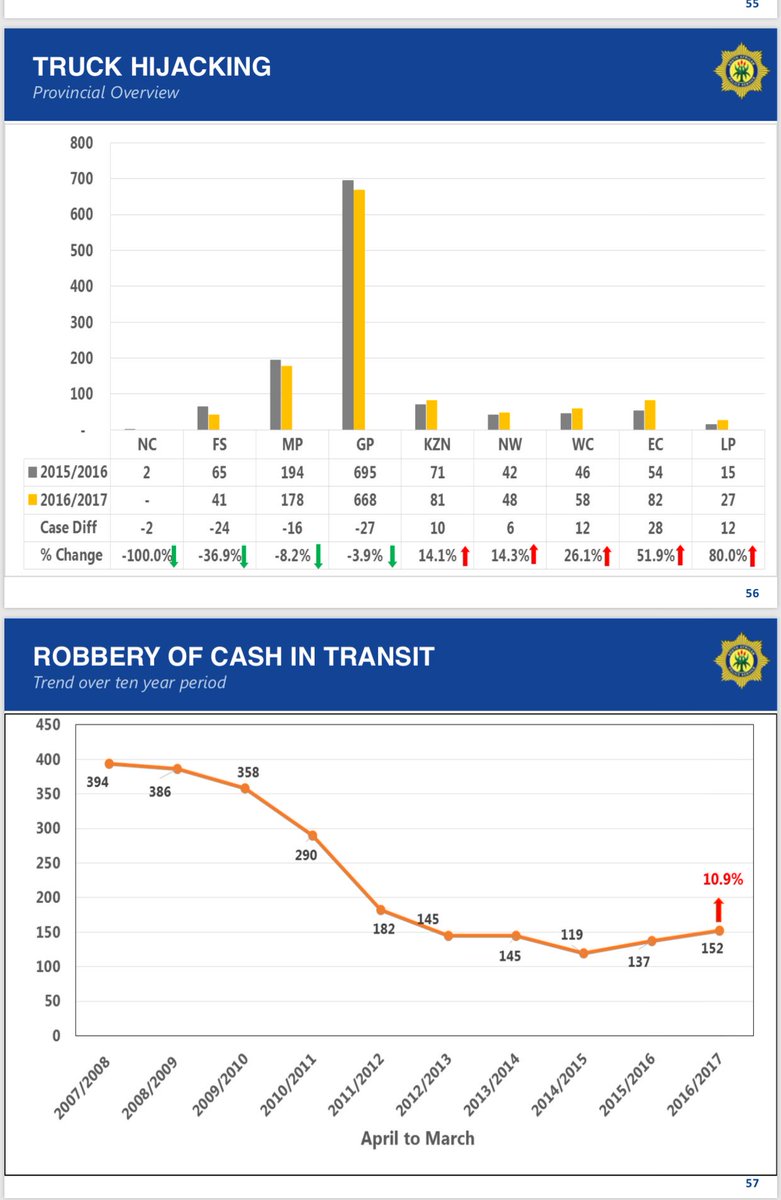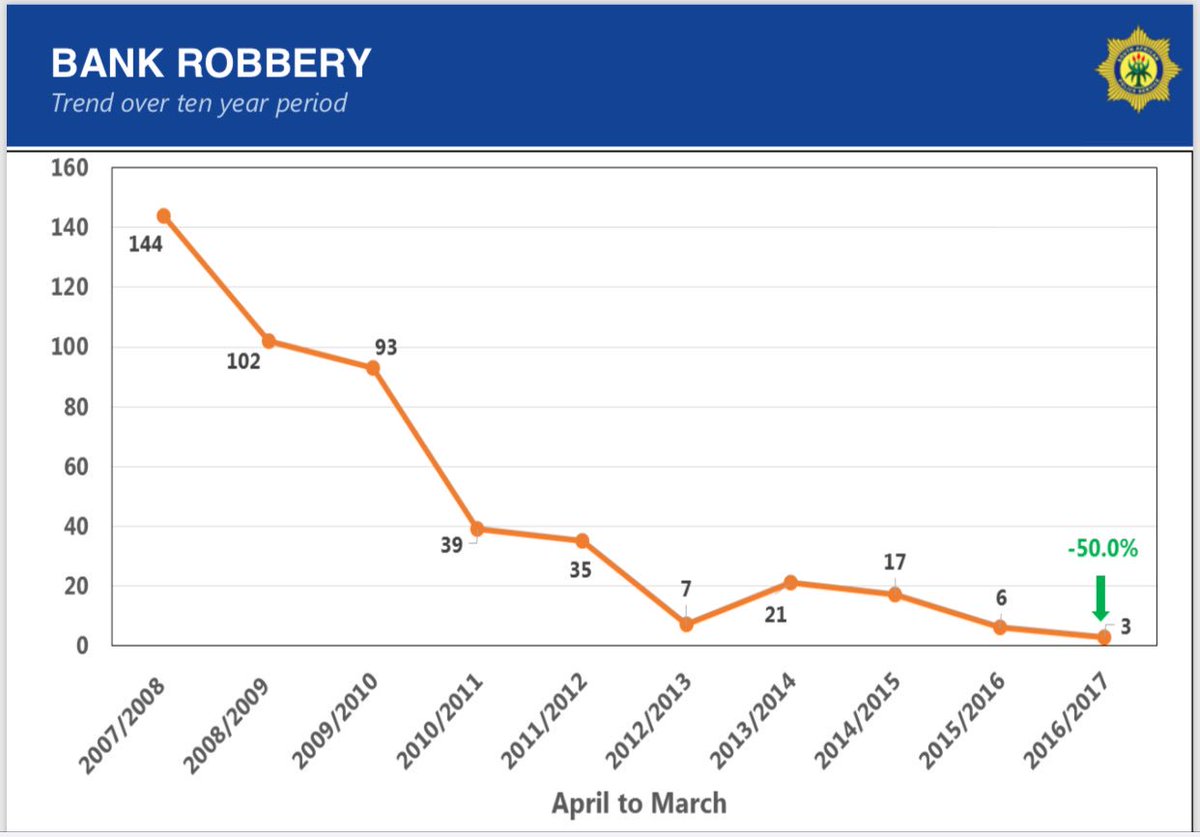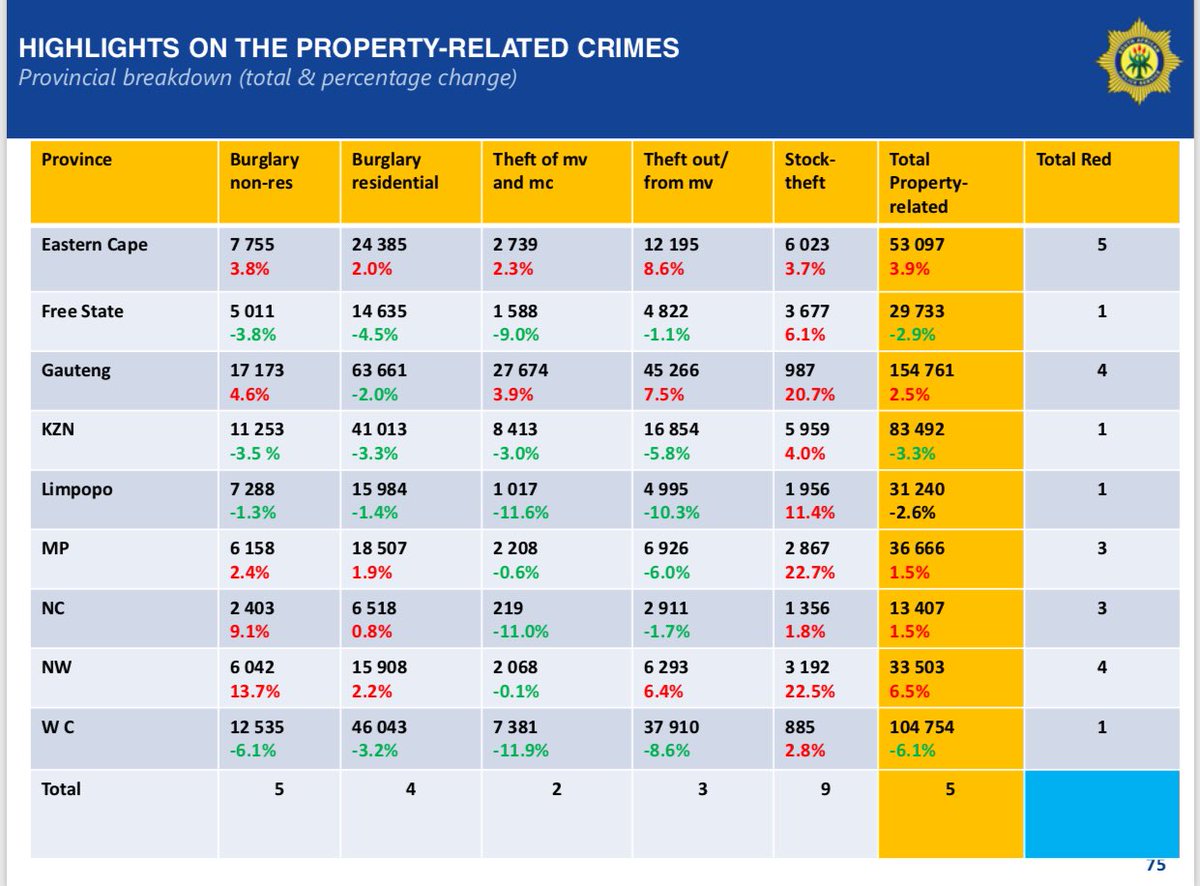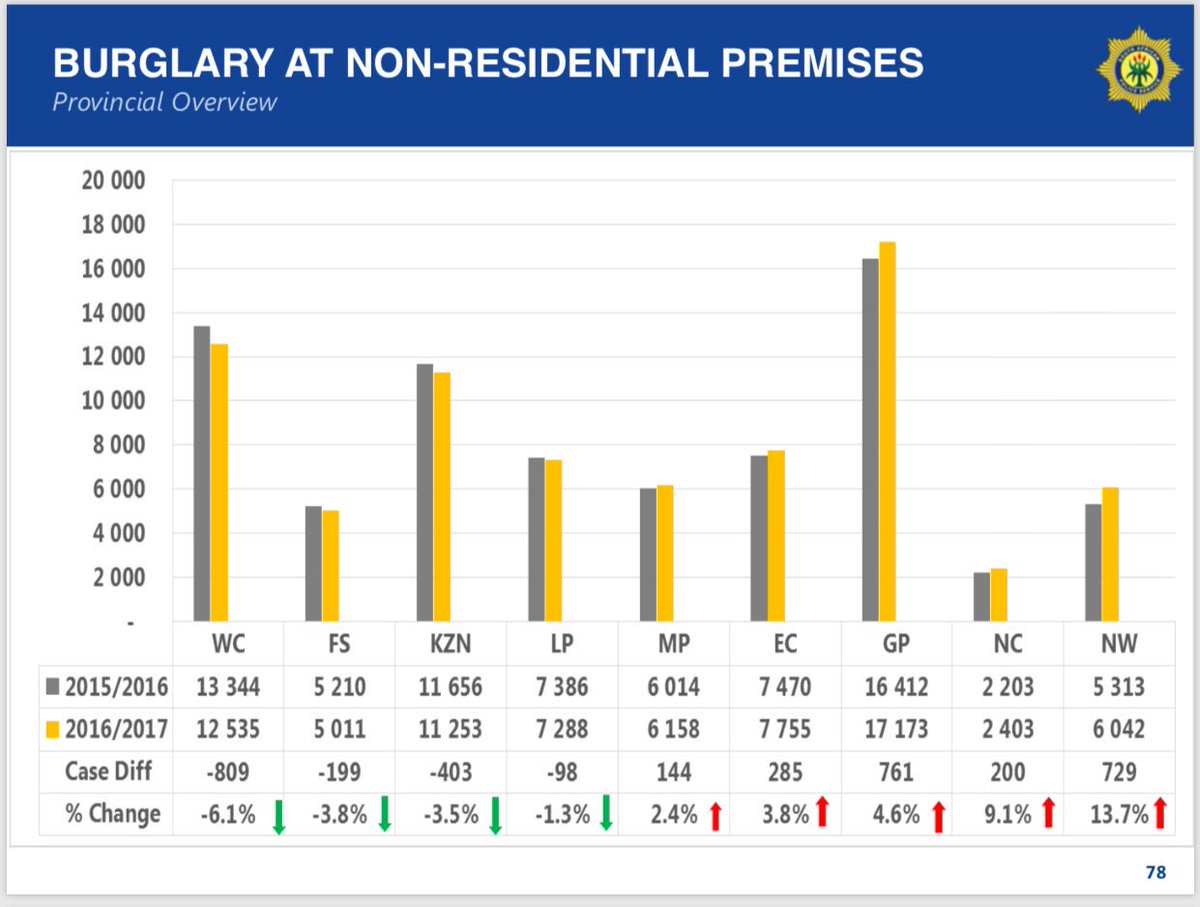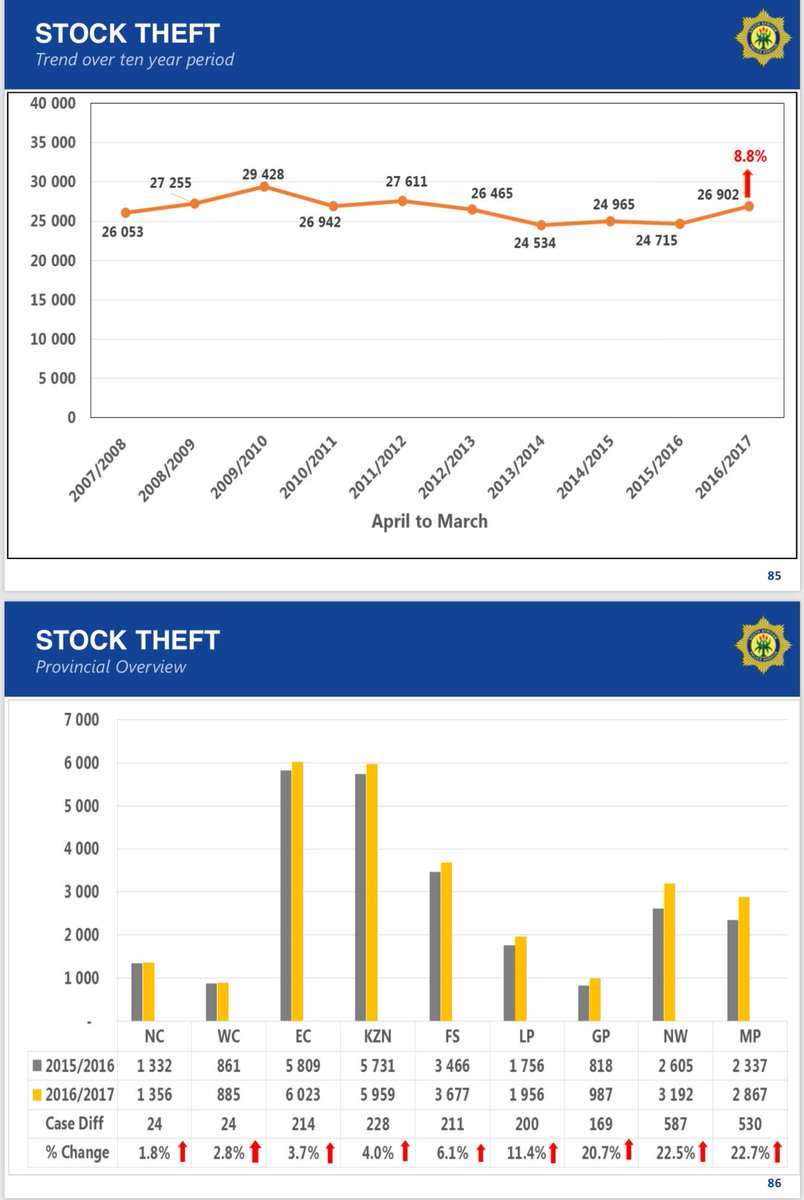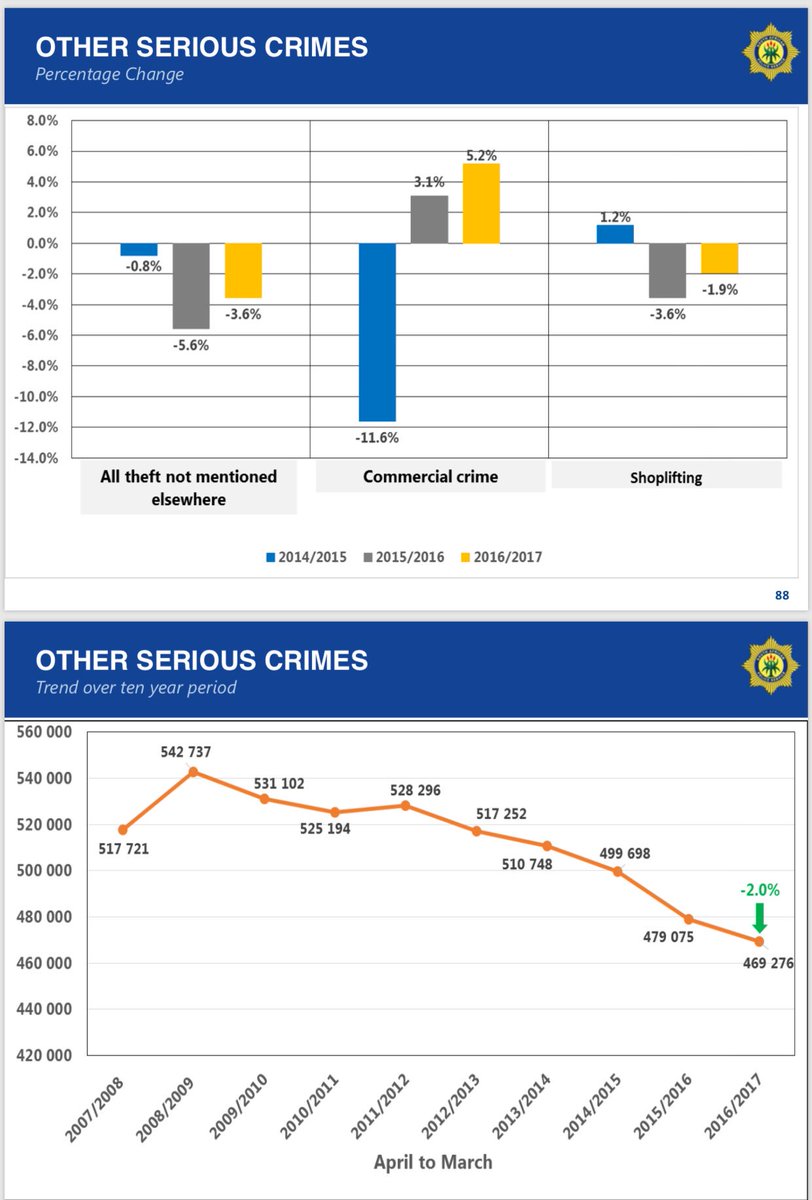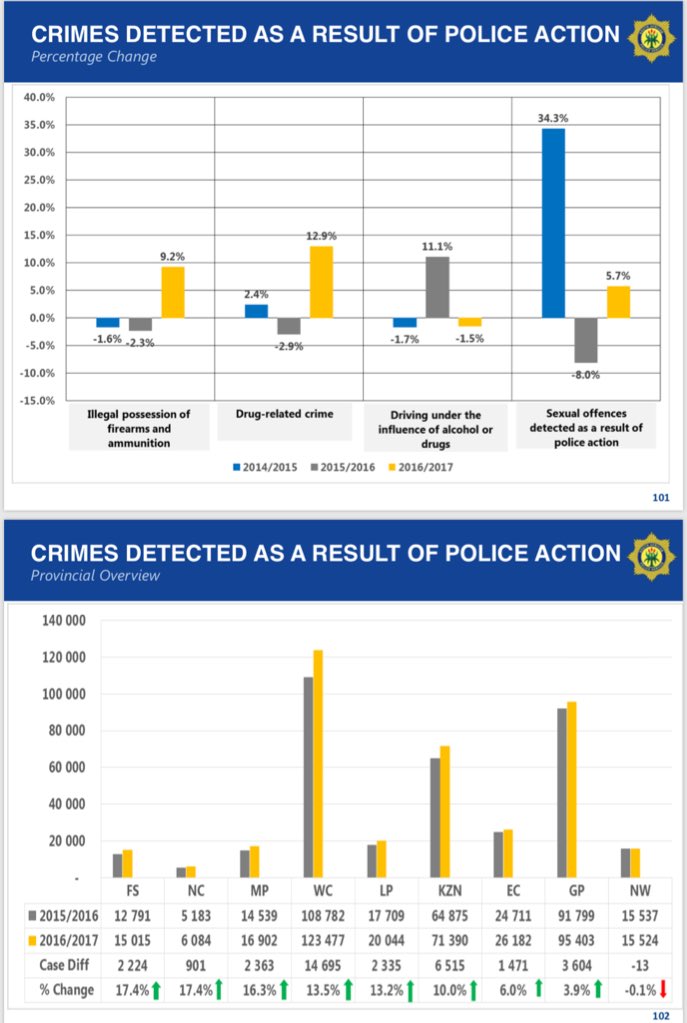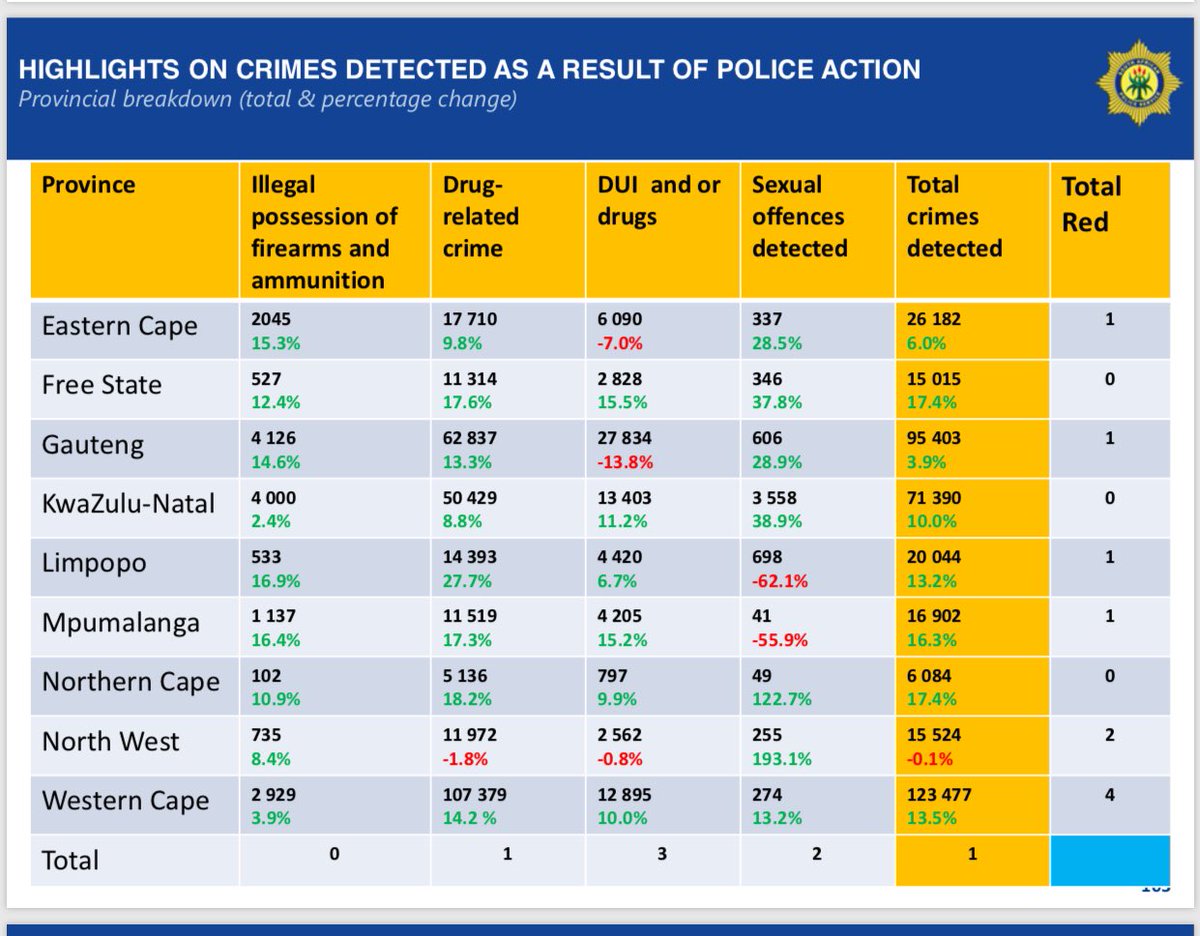 More updates following.