Eastern Cape records third highest number of festive season road deaths
The Eastern Cape recorded the third highest number of road fatalities and the second highest number of crashes over the December holidays, according to the preliminary Festive Season Road Safety report released by Transport Minister, Blade Nzimande, on Wednesday.
The preliminary Festive Season Road Safety report will cover the period from the 1st December 2018 to the 8th January 2019.
Nzimande said that authorities recorded 1 286 crashes and 1 612 fatalities.
Of this number, 195 fatalities and 238 crashes were recorded on Eastern Cape roads.
"At least 36 percent of people dying from road-related incidents this year were passengers. This in an increase from 34 percent recorded last year," Nzimande added.
"Pedestrian fatalities have shown a two percent decrease from 37 percent last year to 35 percent this year, while driver fatalities remained at 27 percent and cyclists at two percent."
Only Gauteng and the North West recorded percentage decreases in the number of fatalities.
"Gauteng recorded a commendable 19 percent decrease while the North West recorded only a two percent decrease."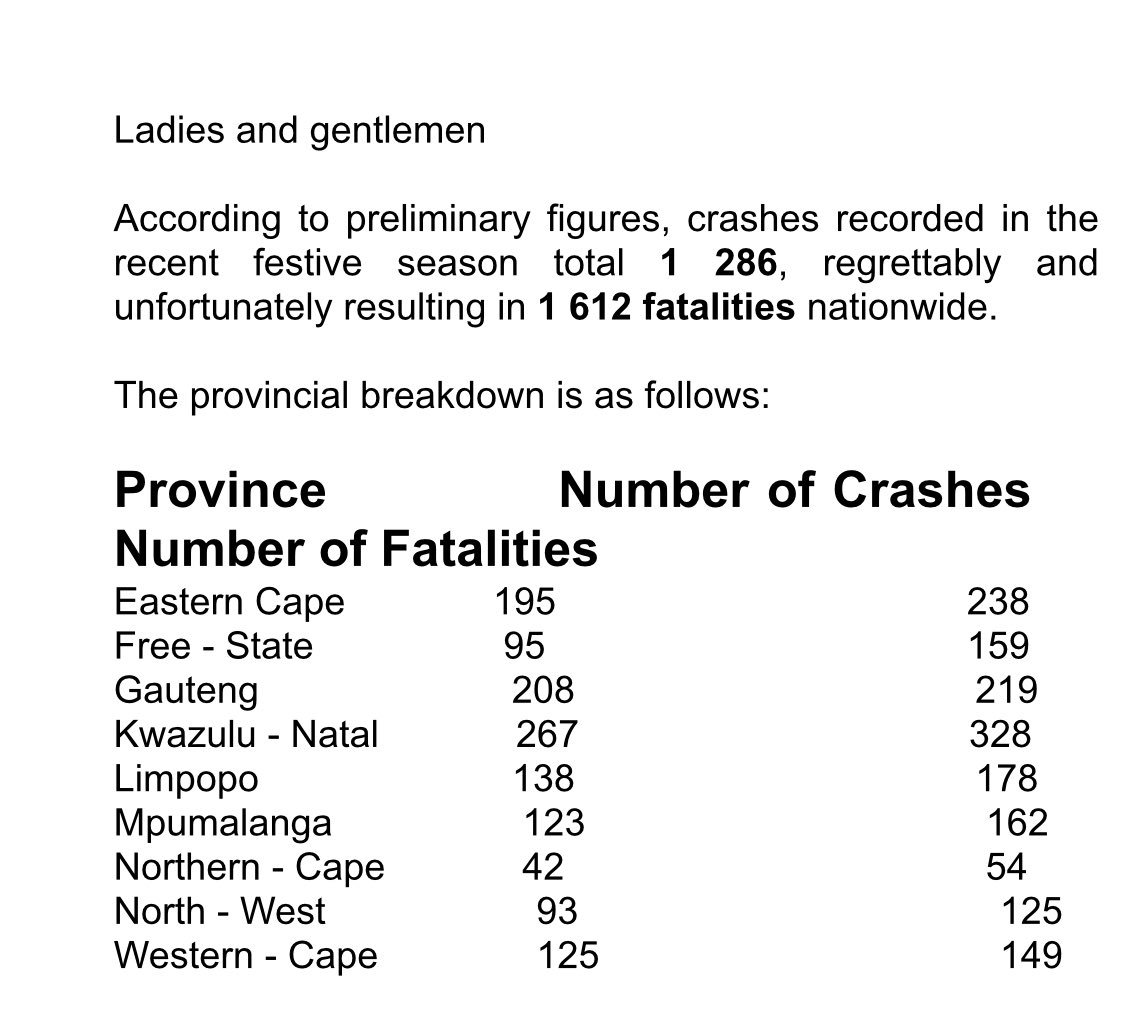 Over 8 500 drivers arrested - over 2 200 for drunk driving
He said that 775 roadblocks were held nationwide over the festive season - an increase from the 440 held the previous year.
1 358 619 vehicles were stopped and searched at these roadblocks compared to the 1 281 062 that were stopped the previous season.
Nzimande said that over 765 000 fines were issued over December compared to the 290 023 issued the previous year.
Over 8 500 drivers were arrested for various road related offences compared to the 6 441 arrested in 2017.
2 223 drivers were actually arrested for drunk driving while 775 were busted for speeding.
"As we noted when we released the mid-season report on December 22, 2018, we remain concerned about the involvement of trucks and minibus vehicles in major horrific road crashes," he said.
The Minister said that an analysis of these shows a disturbing trend where drivers from neighbouring countries were involved in some of the major of crashes in which five or more people died.
"Evidence has also shown that drivers from our neighbouring countries were also involved in serious and flagrant violations of road traffic rules by excessively overloading their vehicles and driving unroadworthy vehicles that pose a risk to other road users."
During the same period, authorities paid attention to corruption, which resulted in the arrest of 17 officials implicated in the fraudulent issuing of learner licences and roadworthy certificates.
"The officials were arrested in Gauteng, KwaZulu Natal and Limpopo," Nzimande said.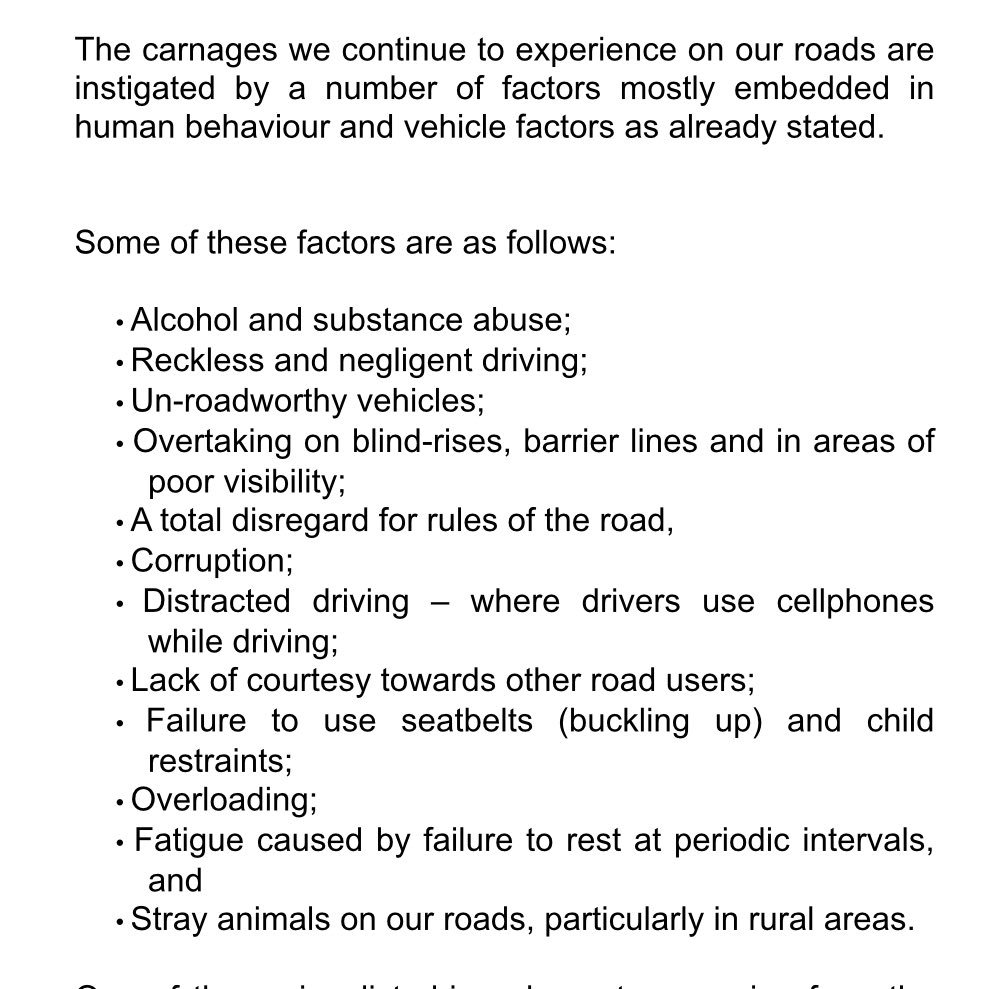 Follow more RNEWS articles, subscribe to our YouTube channel and for breaking news LIKE us on Facebook. For news on the Western Cape click here.