ANC Eastern Cape shocked by the killing of candidate for Walmer, Nceba Dywili
The ANC in the Eastern Cape on Wednesday said that it has been shocked by the killing of its Ward councillor candidate for Walmer, Port Elizabeth, Nceba Dywili.
"We are perturbed more by a loss of life and hurt by realization that his family has lost a loved one," described Eastern Cape ANC provincial Secretary, Oscar Mabuyane. 
"While details around his death are still a matter of investigation, we call on those who have knowledge of this to inform the police to help them with their investigation."
He said that people, who get to know about plans hatched to kill "our comrades and other members of society must report that information to the police so that police work is activated to stop these criminal elements".
"It becomes difficult to only call on the police to investigate such matters when we know that there are people who know who are the heartless individuals that planned and carried out this murder," said Mabuyane.
"It is in times like these that we appeal to people's conscience to report these things before they are carried out so that we don't lose people in this province and country."
Mabuyane said that, just like the Dywili family, the killing had shocked the party.
"This is heart breaking. Such crime is devastating. We don't need this evil in our society and in politics," he added.
Mabuyane will be visiting the family later on Wednesday to express his condolences and will address the media at the ANC regional Office in Port Elizabeth on Thursday morning.
On Wednesday morning, a high-level delegation from the ANC, which included Finance Minister Pravin Gordhan; his Deputy, Mcebisi Jonas; ANC Treasurer-General, Zweli Mkhize, and the ANC Nelson Mandela Bay leadership visited the Dywili family.
The party's bigwigs were in the Bay as part of the Provincial Election Team (PET) meetings to receive updates on the state of readiness ahead of local government elections and to process the remaining key concerns for each region.
News of the killing has shocked many - perhaps because political killings rarely occur in the region, and 'Nelson Mandela Bay' trended on social media site, Twitter, for some time on Wedenesday.
Dywili was gunned down in the Zwide township of Port Elizabeth in Nelson Mandela Bay on Tuesday night, while dropping off an ANC volunteer, after a day of campaigning.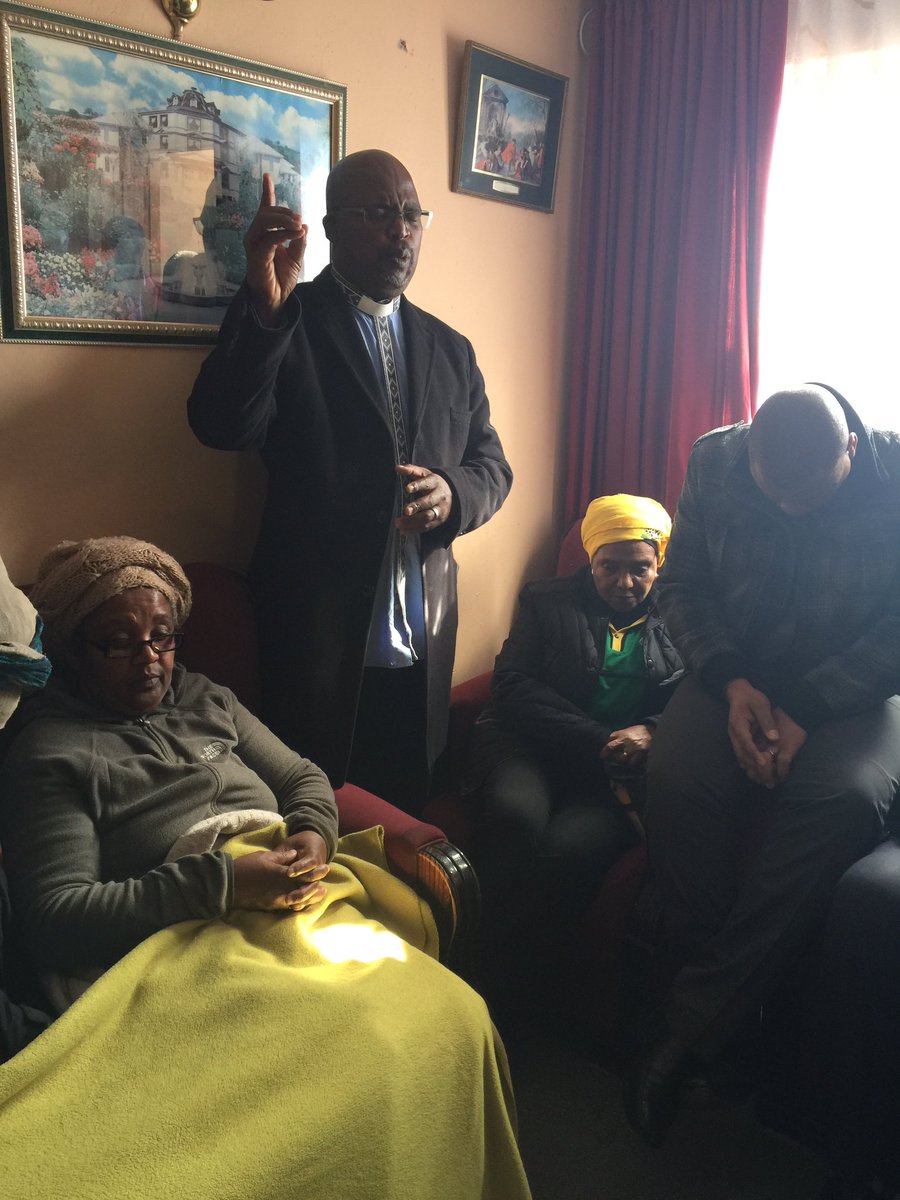 According to Port Elizabeth police, the incident happened at about 9pm.
Dywili was shot several times in the upper body by two unknown men while the volunteer was shot in the buttocks and has since been discharged from hospital.
Police are now investigating a case of murder and attempted murder. 
Images: ANC via Twitter