DA replaces vandalised billboard in Motherwell
About three weeks since Democratic Alliance (DA) Federal Chairperson and Eastern Cape Leader, Athol Trollip, accused the ruling African National Congress (ANC) of vandalising a number of the party's "Vision 2029" billboards in the Nelson Mandela Bay, a new one went up in Motherwell on Wednesday.
The replacement of the billboard was attended by Ngqura Constituency Leader, Nqaba Bhanga (MP), and DA councillors and party faithfuls.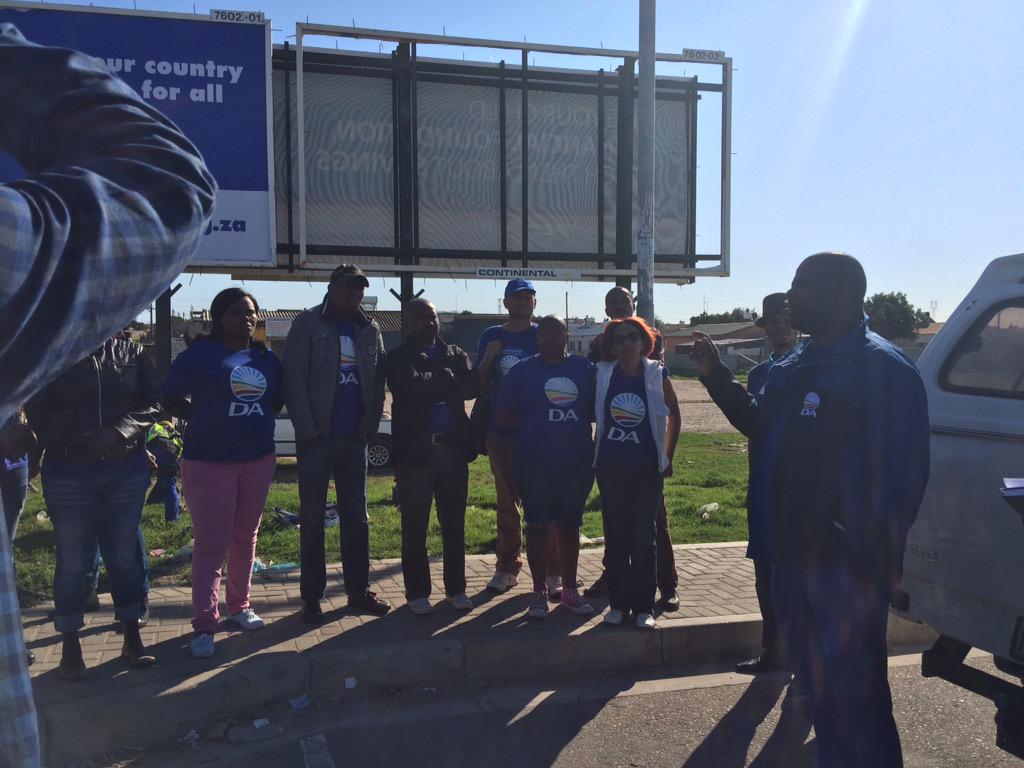 Trollip is set to contest Executive Mayor Danny Jordaan for the Nelson Mandela Bay's top job in the 2016 Local Government Elections.
Several DA billboards in the Motherwell area were torn off the metal frame gantries in a suspected act of "political vandalism" in June.
"Having already fallen under 50% in the Bay, the ANC are clearly the most threatened party with the most to lose from the DA's message," Trolip said at the time.
"We will continue our investigation to ensure those responsible for the vandalism are brought to book, and we will be replacing the vandalised Vision 2029 billboards."
Images: DA Eastern Cape