Eskom says power supply restored to parts of Mthatha following thunderstorm
Power utility, Eskom, on Tuesday afternoon said that power supply has been restored to parts of Mthatha, Mqanduli and Elliotdale following severe thunderstorms that hit parts of the Eastern Cape on Monday night.
"The few remaining customers will be connected back to the grid in due course.
"We thank our customers for their patience during this period," said Eskom spokesperson, Khulu Phasiwe.
Around 26 people were reportedly injured after severe storms battered the area around Mthatha.
The storm also blocked traffic for several hours on the N2.
Lightning, brought on by the storm, struck several people while others were injured by collapsing roofs while some drivers said that their vehicles had been damaged by sheets of corrugated iron that were flung around by the wind.
It is understood that sixteen villages were affected by the storm and that included schools and churches.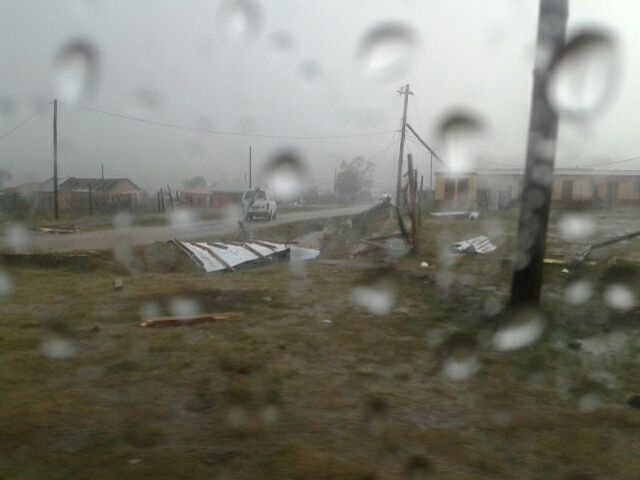 Images: Aphiwe Ntlemeza via Twitter
.