Gelvandale Detective defies odds to win medals at SAPS shooting competition
Gelvandale Detective lost 

nerves in her fingers during an attack and was told she could never shoot again
Port Elizabeth - Confident women are always open to a challenge even if it means competing against their male counterparts. Their persistent defiance and strong personality triumphs in the face of adversity.
"These character traits has won a D/Lieutenant Colonel from SAPS Gelvandale Detective Service a gold, silver and bronze medal in a shooting competition held in Ladysmith in KwaZulu Natal on Friday 26/04 and Saturday, 27/04," said police spokesperson, Col Priscilla Naidu.
Lt Col Samantha Mclean was the tenth and only female team player in the SAPS Eastern Cape Provincial squad.
"Police teams from eight provinces, KZN South African National Defence Force (SANDF), Correctional Services and the Private Combat Rifle Association (PCRA) from KZN participated against each other," said Col Naidu.
"The teams comprised of men and women who competed together."
Lt Col Mclean walked away with gold in the 300m sustained fire and bronze in the 300m rapid fire from standing to prone position with an R5 rifle. The SAPS Eastern Cape team walked away with the silver medal losing to KZN.
"In 2014, Lt Col Mclean was a victim of a severe attack at her house in Despatch," Col Naidu added.
"She was stabbed several times in her face, body and fingers. She had lost the nerves in her fingers thereby causing her to lose feeling and grip on her fingers.
"Her doctors informed her that she would never be able to shoot again however this did not deter the 41-year-old mother from fulfilling her passion as a law enforcer."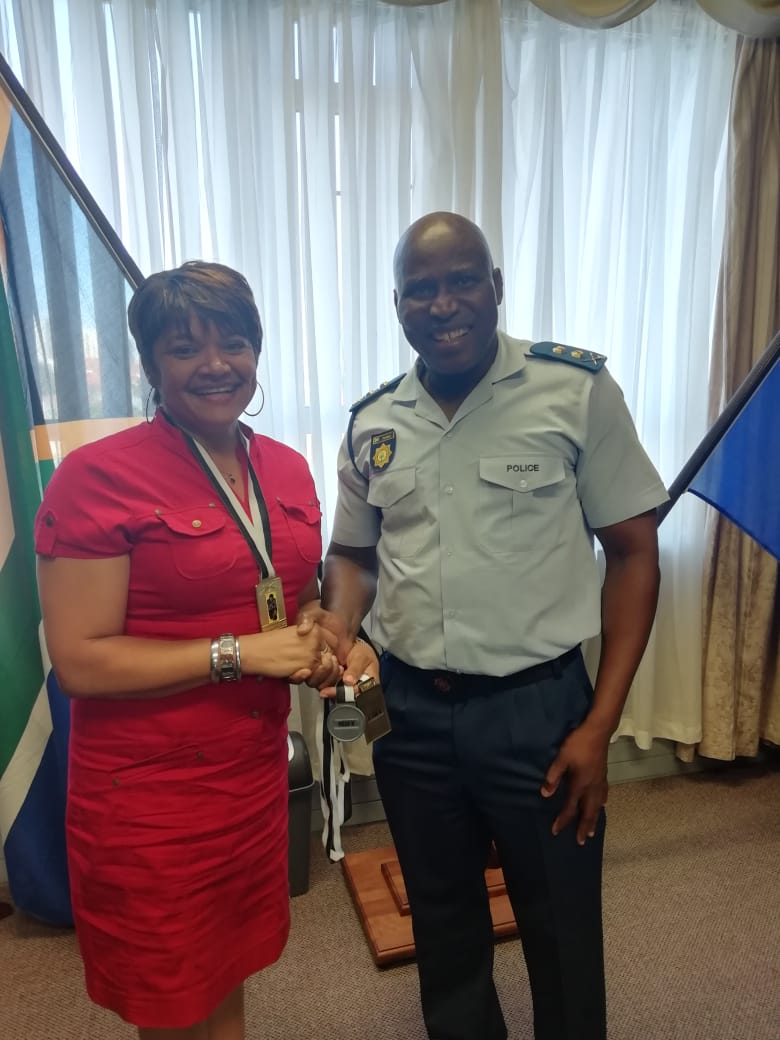 Col Samantha Mclean managed to make it into the Eastern Cape SAPS shooting team
In 2016, her commander and mentor at SAPS Mount Road, Col Michael Brand, encouraged her to confront this hurdle and took her to the shooting range in Addo.
"Col Brand also took her to Grahamstown army base for trials in R5 combat rifle where she managed to make the Provincial team," Col Naidu.
"In 2017, she was selected on the National team and walked off with gold and bronze medals at the South African Combat Rifle Association (SACRA) Nationals in Bloemfontein.
"In 2018, due to work commitments, she was unable to compete at National level despite having qualified in the 9mm pistol category however she came back vigourously in 2019."
She will be competing in 2019 competition to be held later this year.
Mount Road SAPS Cluster Commander, Maj Gen Thembisile Patekile, congratulated the officer on her outstanding achievement.
He added that "her perseverance and tenacity has earned her these medals. She is an inspiration to others for not giving up and overcoming her difficulties. She has proven that these misfortunes don't have to keep one from achieving one's goals. We are proud of her as she had to face some very strong competitors and came up tops".
Follow more RNEWS articles, subscribe to our YouTube channel and for breaking news LIKE us on Facebook. For news on the Western Cape click here.