Grahamstown will soon be known as Makhanda
Grahamstown, in the Makana Local Municipality, will soon be known as Makhanda after the Department of Arts and Culture announced that the name has been gazetted following public consultations on a name change.
 According to a statement from the Department, the name change is an effort to transform the country.
The Arts and Culture department said there had a been a call for almost 20 years to change the name of the town, and those who have pushed for the name chang have been informed chiefly by what Colonel Graham epitomises, and the painfully bitter memories his name evokes.
"It is the Truth andd Reconciliation Commission that recommended that the renaming of geographic features be a form of "symbolic reparation" to address an unjust past," said Arts and Culture Minister, Nathi Mthethwa, in the statement.
"These reparations include changing the names of geographical places. Surely, we cannot prove ourselves committed (as government) to fully achieve these reparations if we retain names such as 'Grahamstown'- named after Colonel John Graham- whose name is captured in history as being the most brutal and most vicious of the British commanders on that frontier, whose campaigns were executed with, in his own words, 'A proper degree of terror'? 'At the time, British authorities praised Graham for 'breaking the back of the natives'.
"The battles he waged were not only against soldiers. Everyone, including women, children and the elderly would not be spared. Even post-battle, he and his soldiers would employ the 'scorched earth policy' against those he had already brought violence and misery against, by burning their fields and killing their cattle; starving them into submission, before killing them."
"This is the man that 'Grahamstown' has been named after."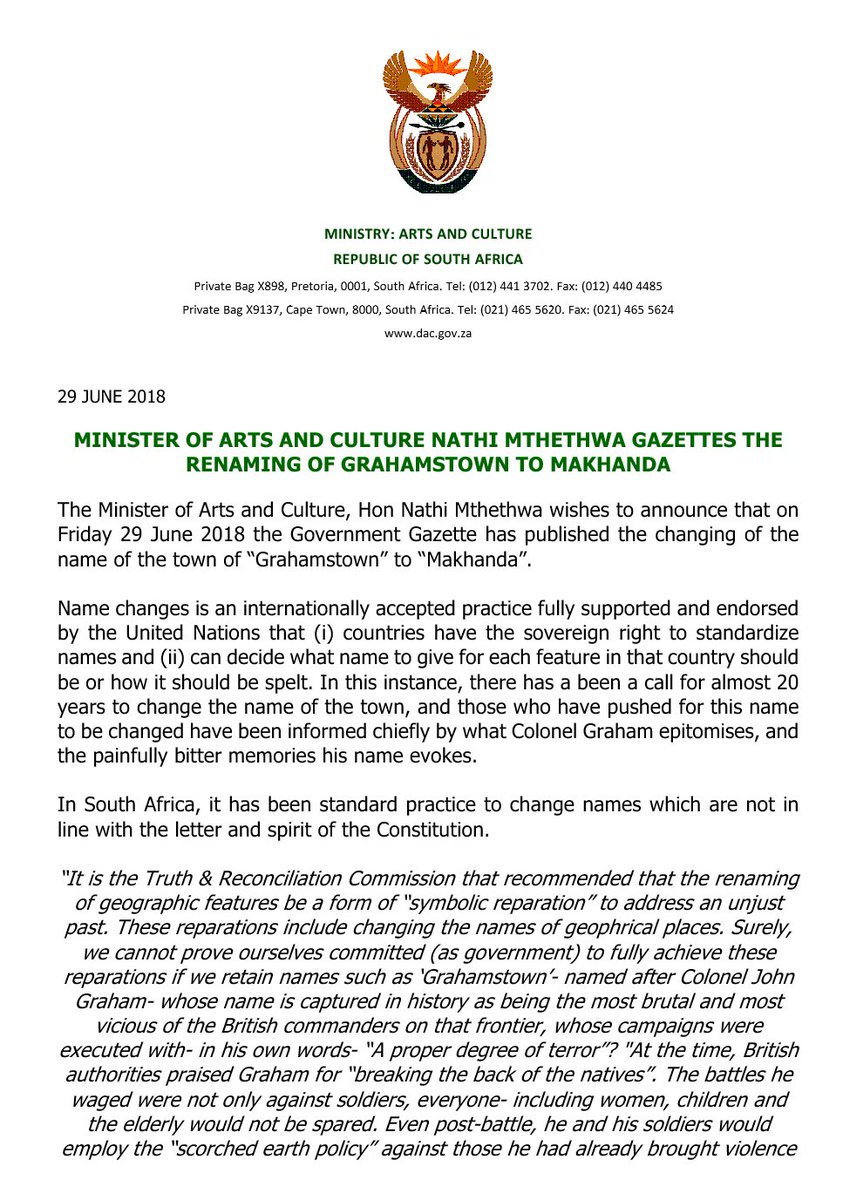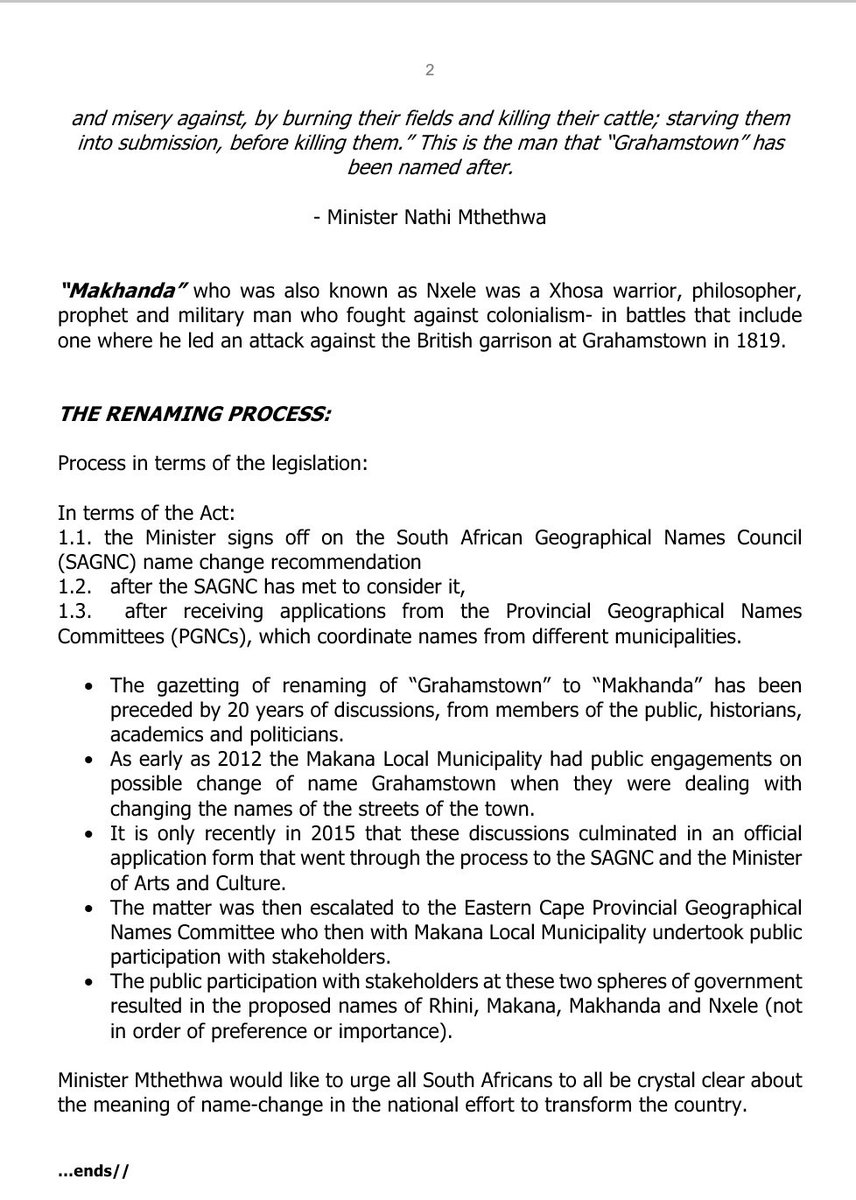 On the other hand, Makhanda - also spelled Makana and was also known as Nxele, was a Xhosa warrior, philosopher, prophet and military man, who fought against colonialism in battles that include one where he led an attack against the British garrison at Grahamstown in 1819.
Defeated by superior British firepower, Makhanda eventually surrendered himself in the interests of promoting peace.
The British imprisoned him on Robben Island, but treated him with great respect, giving him private accommodation, food and furniture. On 25 December 1820, Makana escaped along with 30 other prisoners, mostly Xhosa and Khoisan rebels from the Eastern frontier districts.
Although several survived, Makhanda drowned.
Makana is credited with attempting to unite the Xhosa in their struggle against the British Empire. His dedication to this cause and the sacrifice of his own life in its pursuit led twentieth century prisoners on Robben island, including Nelson Mandela, to call for renaming that island after Makana. The Makana Local Municipality is named after him, and so was Makana F.A., a sporting body formed by political prisoners on Robben Island during the apartheid years.
Makhanda is also regarded as one of the first Africans to attempt a cultural synthesis of African and European beliefs.