Home Affairs to be more accessible with eChannel
A new initiative by Home Affairs will enable South Africans to apply online for IDs and passports.
The initiative, in partnership with the four major banks -- ABSA, FNB, Nedbank and Standard Bank -- will allow South Africans to visit their local banks to submit their photos and have their fingerprints processed for their applications. They will also be able to collect their IDs and passports at kiosks set up in the banks.
The eChannel Pilot Project was launched on Thursday by President Jacob Zuma in Midrand. It follows on the success of Home Affairs' partnership with the banks to allow clients to make smart ID card applications at the banks.
The pilot project is being run in Gauteng and limited branches in Cape Town. The service is initially only available to 30 - 35-year-olds.
The department says the eChannel system will help to reduce long queues at its 140 offices throughout the country and make Home Affairs services more readily accessible.
Home Affairs Minister Malusi Gigaba said South Africa is the first country to implement such a system.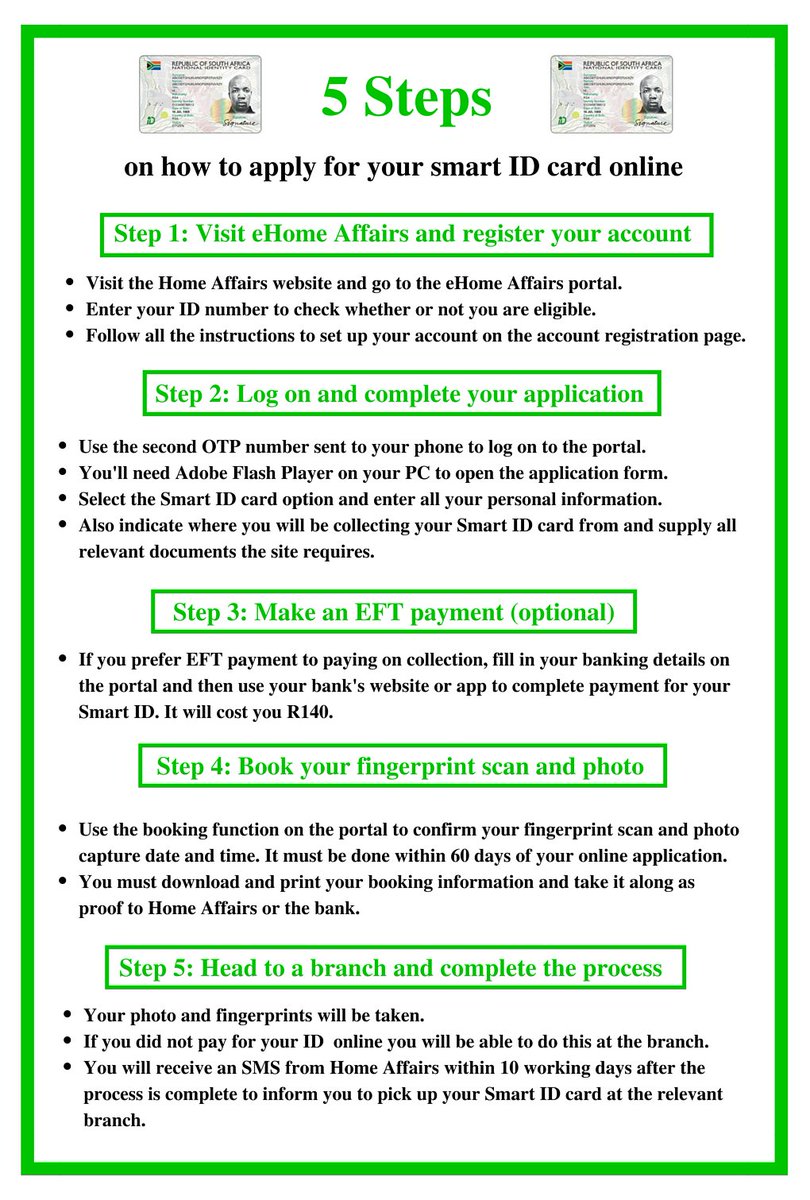 Improved security
President Zuma said he was pleased with the improved security measures Home Affairs was putting in place. He said the introduction of the smart ID card in 2013 to replace the current green barcoded ID book was a milestone.
"We are happy indeed that the banks have teamed up with the Department of Home Affairs. This department is central to the lives of our people and all others residing in our country," he said.
President Zuma called on the private sector to support Home Affairs as much as possible.
"We urge all to contribute to the promotion of legal migration and to ensure that all who are in the country have the correct documentation. With the four banks participating, it is possible to reach over 20 million clients, with improved queue management and enhanced client experience," he said.
President Zuma said the department is working towards ensuring that people with disabilities, particularly those with visual difficulties, access services.
"The department is engaged with the banks to find ways to expand e-Home Affairs service to all their clients."
– SAnews.gov.za