King William's Town residents take to streets yet again over service delivery
Angry residents from Ginsberg, in King William's Town, on Tuesday threatened to set-alight their community hall and the local clinic in yet another violent service delivery protest.
Hardly a month has passed since Ginsberg residents embarked on a violent protest to demand better services.
"The residents are fuming. They are now threatening to burn the community hall because they are fed up with not being answered," Chairperson of the local residents' association, Thembi Tyhali told RNews.
Among other service delivery grievances, the residents are angry about slow housing delivery as a majority of them still live in shacks.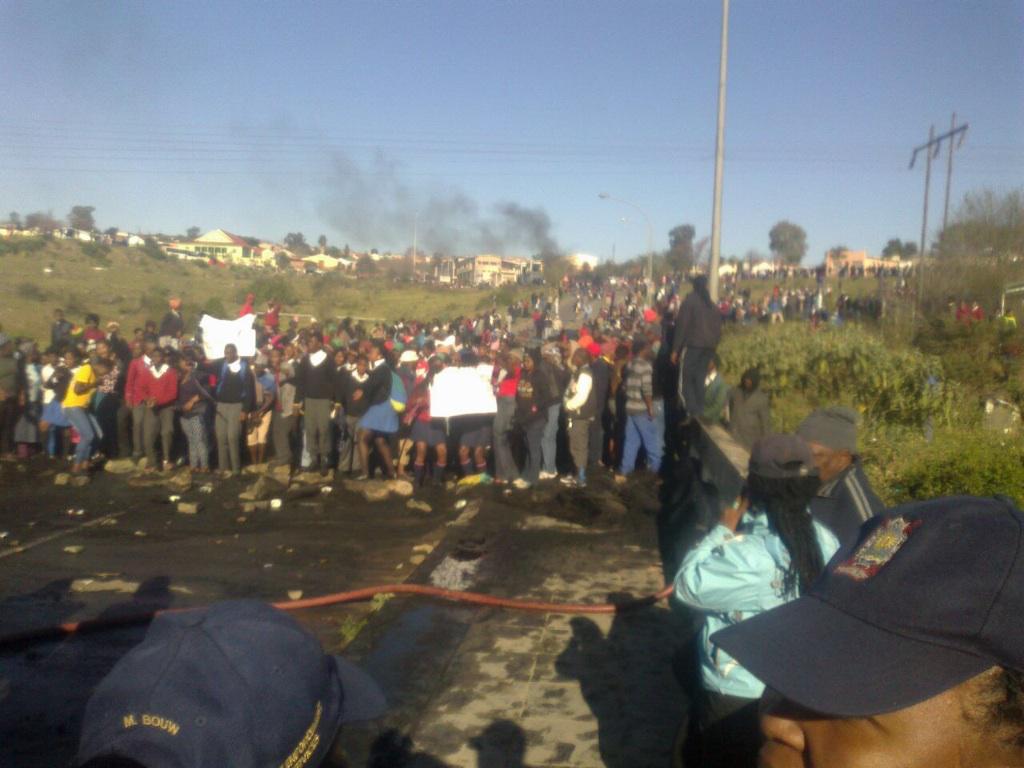 "We want the government to build houses for us. The houses in this township were last build in 1996, the situation is getting worse every day," Tyhali said, adding that the residents are not happy with their Ward Councillor, Xolani Samana.
Samana promised that the residences' grievances were being "resolved" when RNews contacted him during last month's protest.
"We have been complaining and complaining about our appalling living conditions to the Councillor but we never got any solid responses," he said then.
According to Tyhali, other grievances include poor roads and the distribution of municipal littering bins.
Police Spokesperson, Khaya Tonjeni, said a total of seven people were arrested during Tuesday's protest for public disorder.
RELATED: KING WILLIAM'S TOWN RESIDENTS TAKE TO THE STREETS OVER SERVICE DELIVERY