King Williams Town police arrest 10 in two separate business robberies in one morning
A swift response by Zwelitsha cops, in King Williams Town, led to the arrest of four male and two female business robbery suspects. This is after a robbery that took place at a shop at Zone 4, Zwelitsha, outside King Williams Town, early on Thursday morning.
According to the police, the suspects entered the shop armed with fire-arm and demanded money from the owner. They also took a flat screen television, cellphones, tobacco and airtime to the value of R9 844.
"No shots were fired and no one was injured. Police immediately gathered the information and they followed the information they received on the scene and managed to arrest these suspects in a flat at Zone 4," the police said.
"The police, who were alerted  to the incident, arrested six suspects aged between 19 and 30 years and confiscated the property that was stolen."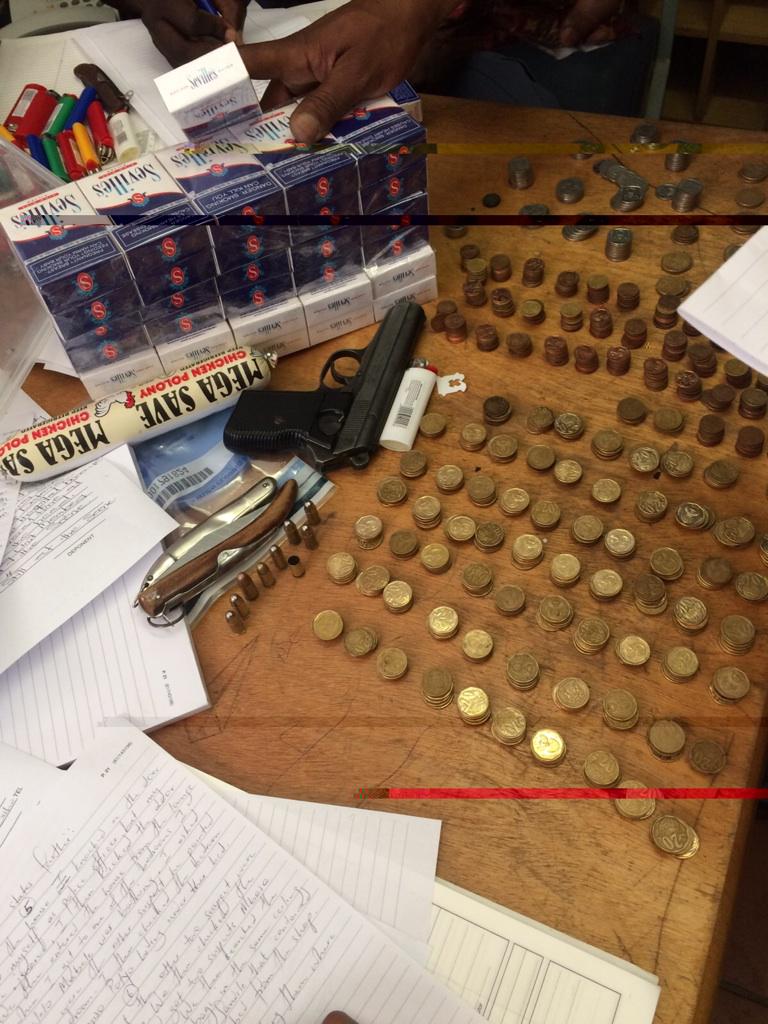 In an unrelated incident, Zwelitsha police members on the same morning arrested four suspects, aged 18 and 27 years, from Peelton and Pakamisa outside King Williams Town, following another armed robbery occurred at a shop at Cliff Location, Pakamisa.
"The suspects demanded cash from the victim using a firearm before they fled the scene with an undisclosed amount of cash.
"Police followed up the information they received and managed to arrest these suspects," Eastern Cape police said.
"A firearm (7.66 calibre) with eight rounds, three knives and cash was recovered and confiscated by the Police. The Police handed over the money to the owner."
The arrested suspects are expected to appear in Zwelitsha Magistrates' Court on Monday on charges relating to armed business robbery and possession of stolen property.