Marlon Daniels back in NMB Mayoral Committee - Strategic move by Bobani?
Port Elizabeth - They say in politics there are no permanent friends and there are permanent enemies. Nelson Mandela Bay Executive Mayor, Mongameli Bobani, on Wednesday announced that he has taken a decision to reshuffle his Mayoral Committee.
Daniels' appointment comes just two months after he tried unsuccessfuly to have Bobani removed as Neson Mandela Bay Municipality Executive Mayor through a motion of no confidence. He had also tried unsuccessfully at the beginning of April.
"Councillor Marlon Daniels from the Patriotic Alliance has been appointed as the Mayoral Committee Member for Economic Development Directorate," described Nelson Mandela Bay Municipality Communications and Media Management Officer, Mthubanzi Mniki.
"Councillor Noluthando Pink from the African National Congress, who was Mayoral Committee Member for Economic Development has been shifted to Safety and Security Directorate.
"Councillor Litho Suka from the African National Congress who was Mayoral Committee Member for Safety and Security will now be an ordinary Councillor."
Bobani is expected to announce the change at a press conference scheduled for Thursday morning where he will officially introduce the new MMC, Cllr Daniels and interact with the media about the reshuffle.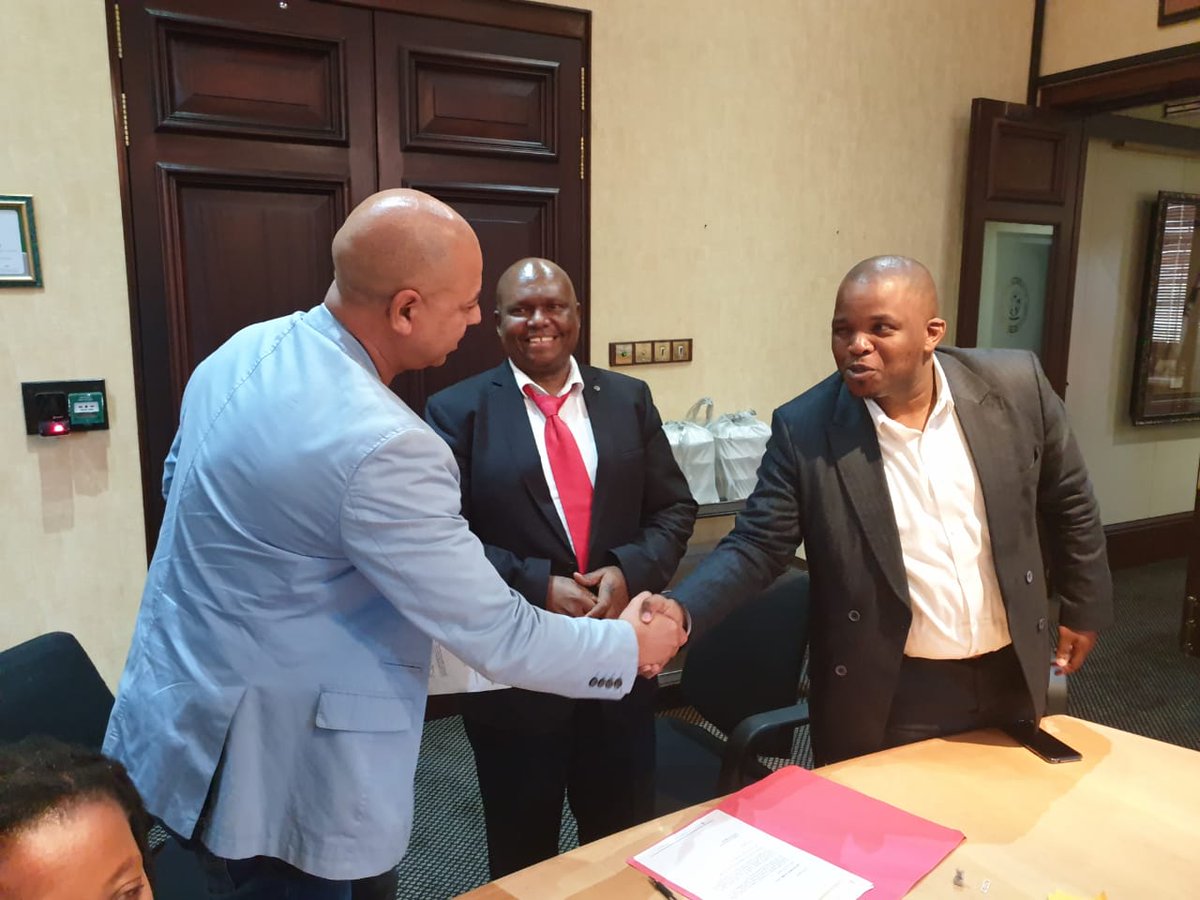 Daniels and Bobani have a colourful history
Daniels and Bobani have always had an on-and-off relationship during their time in the Nelson Mandela Bay Municipality Council. It was Daniels, who in August 2017 tabled a motion of no confidence against Bobani, leading to Bobani's ouster as the then Deputy Mayor.
The PA was later admitted into the then Democratic Alliance-led coalition, which they then left claiming that they had been promised the Deputy Mayor's post, which failed to materialise.
Later that year, Daniels and Bobani announced that they had decided to let bygones be bygones in a bid to oust then Nelson Mandela Bay Municipality Executive Mayor, Athol Trollip.
In August 2018, the PA joined other parties in another attempted ouster of the then DA-led coalition.
It dumped the opposition parties at the last minute after failing to resolve differences with the Economic Freedom Fighters (EFF).
Daniels was later ousted from his Portfolio position when the DA-led coalition was kicked out of office during the dramatic events of the 27th of August.
His party also announced that it had decided to no longer support the DA's legal challenge to Bobani's new administration saying he deserved a chance to show that black people can govern.
This year, in February, Daniels submitted a motion to remove Bobani as Mayor, which was supported by the African Christian Democratic Party's (ACDP) Lance Grootboom.
Daniels accused Bobani of doing "very little to nothing" to improve the lives of the poor in Nelson Mandela Bay. The PA said he should also take the blame for the spike in hit murders and wasteful expenditure in the City.
The motion failed amid high drama at Council. 
A subsequent motion attempt to remove Bobani also failed.
One wonders, is the latest appointment a matter of keeping your enemies closer or a clever chess move by Bobani to reduce numbers in the opposition should a resurgent Democratic Alliance attempt to remove him...
Follow more RNEWS articles, subscribe to our YouTube channel and for breaking news LIKE us on Facebook. For news on the Western Cape click here.
For great savings on life's little pleasures visit Bargain Buys!  Know somebody who is getting married, Wedding and Function can assist.  Have kids, then you need to visit Kids Connection. Enjoy food and travel, then visit Home Food and Travel. Need assistance with an online presence, visit Agency One.