Mdantsane residents turn out for voter education campaign
The Eastern Cape Provincial Legislature (ECPL) received a heart-warming welcome from Mdantsane residents during its Voter Education Campaign held in Highway Taxi Rank on Monday.
The Legislature together with the Independent Electoral Commission (IEC), Buffalo City Metropolitan Municipality (BCMM) and MTN as its partners pulled crowds to the event led by the Honourable Speaker of the Legislature, Ms Noxolo Kiviet.
The Voter Education campaign is an initiative of the ECPL in partnership with the Independent Electoral Commission (IEC) to reach as many people as possible ahead of the coming municipal elections. This initiative took off the ground after an observation has been made of the poor turnout by youth in voting.  Its key focus is encouraging first time voters, influencing the youth and other potential voters to participate maximally in the upcoming local government elections scheduled for 03 August2016. 
Speaking to approximately 200 members of the community the Honourable Speaker reminded those in attendance that voting used to be a privilege which was enjoyed by certain ethnic groups in the past.
"It is important to remember that there are people who fought and died for us to enjoy the right to vote today. We therefore cannot sit with our votes just because we are not satisfied with some councillors. We must go in numbers on the 3rd of August and vote for those we think will bring better services," she said.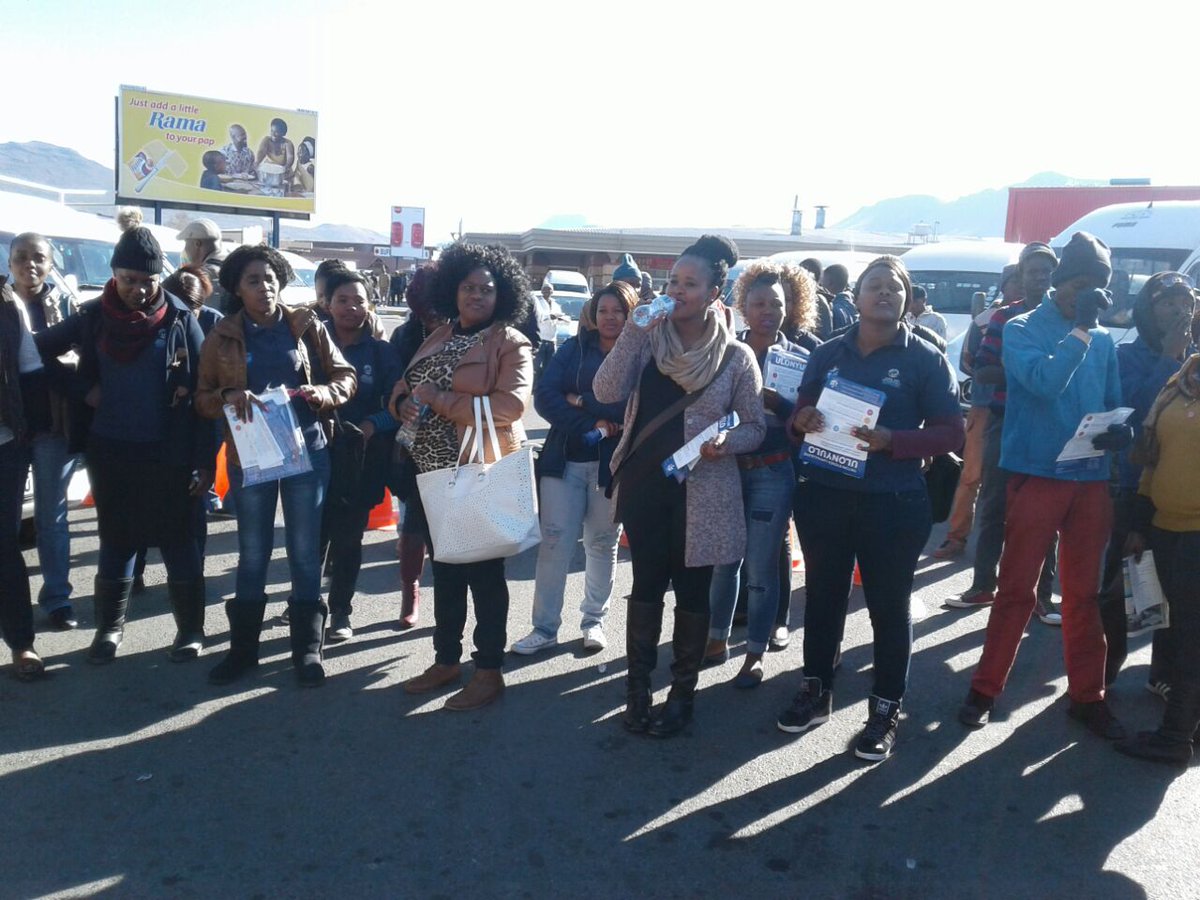 IEC's Outreach & Communications Assistant Manager, Ms Pam Sanqela, pleaded for political tolerance and peace during the preparations towards elections and on the election day. She further said there should not be any loss of life or intimidation during this time and people must remember why they have to go and vote.
"Our aim as IEC is to have nothing but free and fair elections. We do not want a situation where people are aggrieved after the announcement of the results "she said.
Sanqela also warned political parties against having Party Agents wearing their party's regalia on the day of the elections.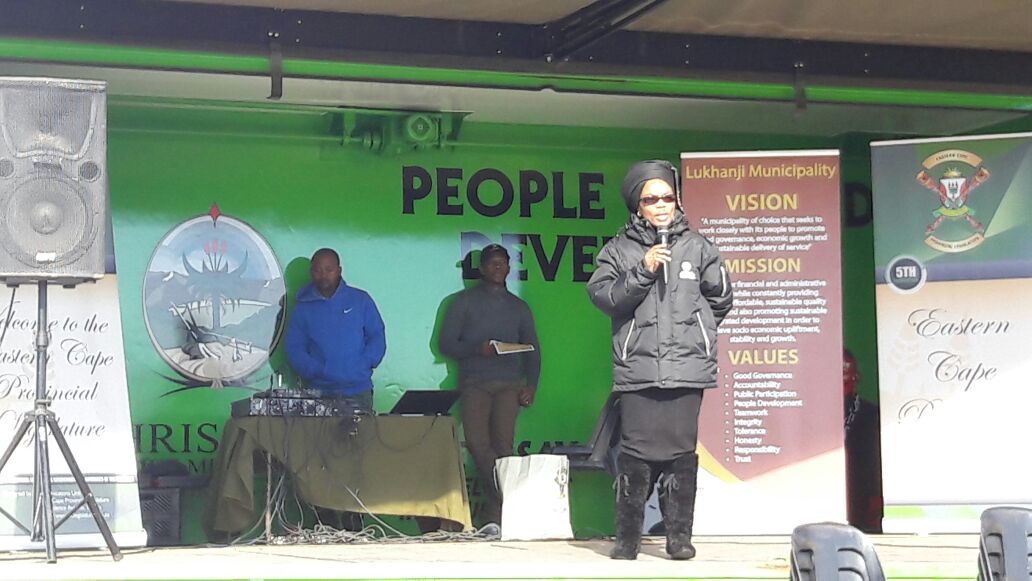 "We do not want to see people canvasing on the day of elections especially in the area where voting is taking place. Party Agents will only be allowed to wear name tags to show which party they are representing and we will not tolerate any Party Agents who are wearing colours of their political parties," she added.
The  Legislature's Chairperson of Public Participation & Petitions Portfolio Committee, MPL Fezeka Bayeni; Chairperson of Cooperative Governance & Traditional Affairs Portfolio Committee, MPL Mninawa Nyusile and BCMM's Speaker, Cllr Zoliswa Matana were also in attendance.
The campaign kicked off in Peddie on 20th of June and will continue until the 25 of July in the following areas:
| | |
| --- | --- |
| DATE | VENUE |
| 19 July 2016 | Nkonkobe, Alice: Alice Park |
| 19 July 2016 | Mnquma, Butterworth |
| 20 July 2016 | Ntabankulu, Next to Boxer/Taxi rank |
| 21 July 2016 | Sarah Baartman, Camdeboo: Graaf-Reinet, Alex Laing Hall. |
| 22 July 2016 | Mt Ayliff: Venue to be confirmed |
| 25 July 2016 | Uitenhage: Kwanobuhle shopping mall |
| 25 July 2016 | Port Elizabeth: Motherwell shopping mall |
Members of the public are encouraged to attend these events.