More than 30 perish in Eastern Cape long weekend accidents - scores injured
More than 30 people perished and scores more injured in several fatal road accidents that were recorded over the weekend in the Eastern Cape.
According to the Eastern Cape Department of Transport three people died early on Monday following a head-on collision involving two taxis and an SUV between Aberdeen and Beaufort West.
Meanwhile, one person was killed and eight more inhured when a driver lost control of his vehicle near East London.
The news comes after the Department said that at least three people had died while about 15 others escaped with injuries when two Mercedes Benz Sprinters collidec between Graaff-Reinet and Middelburg early on Sunday morning.
On the same day,  two people died when two vehicles collided near Bushmans River near Kenton-on-Sea. 
On Saturday, one person was killed and one injured when a vehicle overturned between Cala and Lady Frere.
That same day, two people died in an accident reported in Ngqamakwe.
Pedestrians were also killed in some accidents that occured in East London, Bizana and on the road between Tsomo and Ndabakazi.
On Friday, 17 people died after a taxi was involved in a head-on collision between Zastron and Sterkspruit. While nine people were killed at the accident scene, another seven, who had been rushed to hospital with injuries, apparently succumbed to their injuries.
Five persons were burnt beyond recognition in the fire following the crash.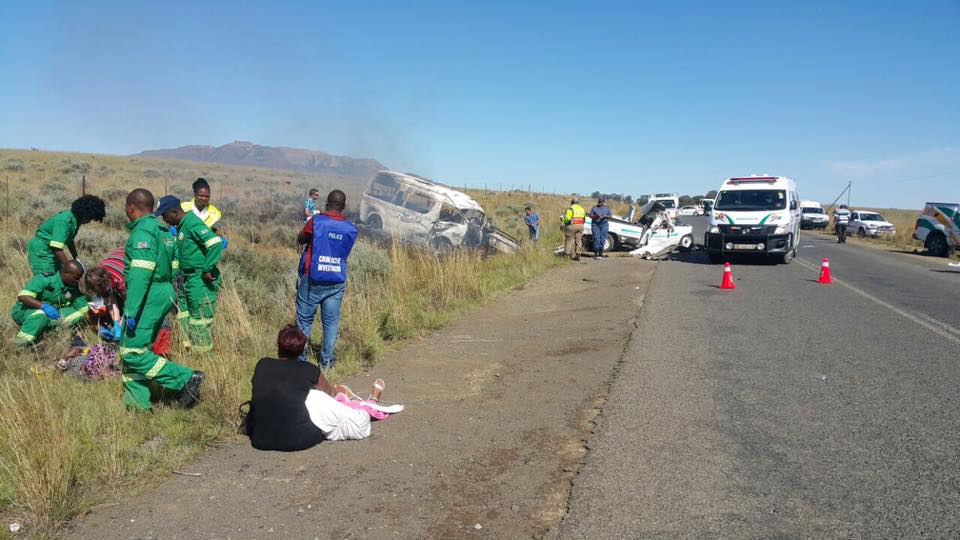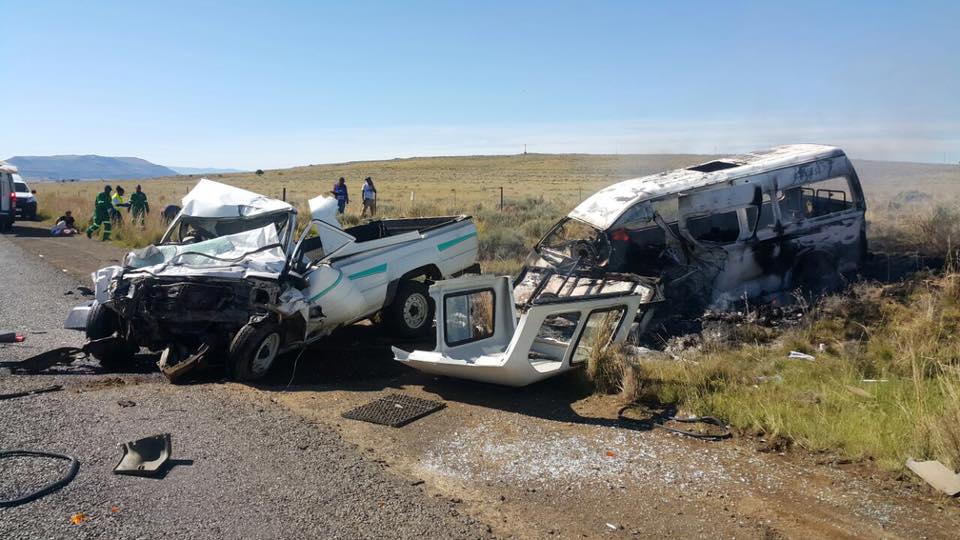 Thousands arrested for traffic violations
Meanwhile, the Road Traffic Management Corporation on Sunday said that 3 078 motorists have been arrested since the beginning of December for traffic violations such as speeding, reckless and negligent behaviour and drunken driving.
The arrests include two motorists, who were busted for allegedly attempting to bribe a traffic official in the Eastern Cape as well as a motorist, who was stopped while driving at 219 km/h in a 120 km/h zone on the N3 near Warden in the Free State.
The offenders had tried to bribe one traffic officer with a R90 and a R100 bribe on December 16, according to spokesperson, Simon Zwane.
He said that Gauteng has recorded the highest number of arrests for driving under the influence of alcohol at 1 639 motorists arrested while the Free State recorded the highest number of arrests for speed with 113 motorists busted.
Over 258 roadblocks have been conducted in all provinces and traffic fines issued to 152 243 motorists.
More than 10 000 drivers were given slapped with fines for failing to wear seatbelts while 1 426 were fined for talking on the cell-phones while driving.
Zwane said that roadblocks and traffic law enforcement operations are to be intensified again this week on the second peak travel period from Friday.
High traffic volumes were experienced on December 15 and 16 when factory workers and migrants began they journeys to the countryside and coastal areas. Traffic volumes were highest between 10H00 to 20H00 on both days with more than 2 000 vehicles per hour recorded passing through the tollgates on the N3 south towards the coast.
Images: ArriveAlive