PICTURES: Eastern Cape taxi strike brings province to a slow
Empty taxi ranks, blocked roads, burning tires and postponed schedules have characterised the province-wide taxi strike in the Eastern Cape on Friday morning. Thousands of workers and school children, who rely on the public transport system - including buses and commuter trains, were also forced to stay at home.
The impact on companies and factories in the province will be felt soon.
However, there had not yet been reports of any violent confrontations between public order police units deployed to monitor the striking taxi drivers at the time of publishing this article. Some roads that had been blocked early in the morning, have been re-opened to traffic. 
While strikes are happening at different taxi ranks all over the Eastern Cape, marchers are expected to take their grievances to the Office of the Premier in Bisho to hand over a petition about their grievances and demand taxi operating licences from the Eastern Cape Dpartment of Transport.
Twitter user, Sisonke Mlamla, posted the photo below on Twitter claiming that Eastern Cape Premier, Phumulo Masualle's motorcade had also been caught in a traffic blockade in Bhisho.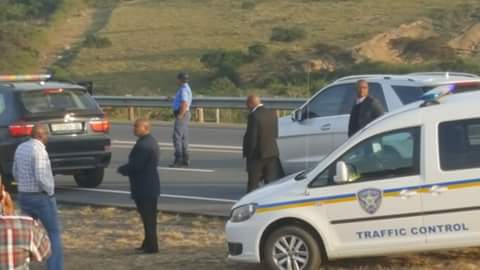 Provincial Secretary of Santaco, Siyanda Mbanjwa, on Thursday said; "We have been trying to engage with the department but with no vail, in relation to issuing of operation licences."
The initial protest was supposed to take place on Wednesday, but they only received permission to strike on Friday.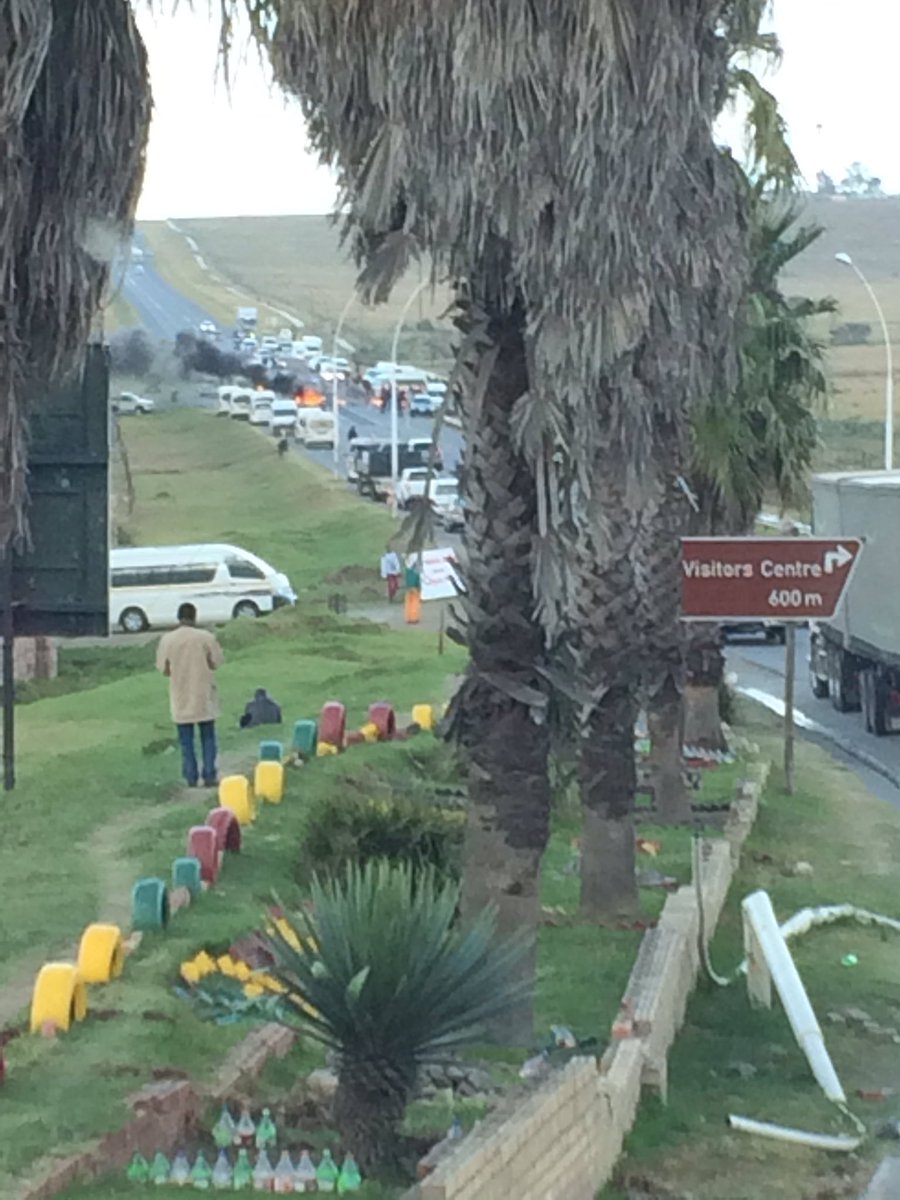 The Eastern Cape Transport Department on Friday reportedly said an adjudication process for the taxi operating licenses will commence on the 20th of June.
Meanwhile, Eastern Cape police said that their public order policing units are monitoring the situation.
According to Eastern Cape police, the following roads are blocked off;
East London Gonubie Main Rd blocked.

East London Mdantsane Black Rd blocked.

East London Golden Highway blocked.

East London Da Gama & Voortrekker Rds blocked.

East London R347 Zwelitsha Rd blocked.

East London Buffalo/Caxton/Oxford Rds blocked.

East London Woolwash Rd, NU6 Circle blocked.

EL Scenery Park, Fort Jackson entrance blocked.

Uitenhage Kuilsriver & Kamesh blocked.

R102 near Nahoon Dam turn off Rd blocked.

N2 Fort Jackson on and off ramps blocked.

Uitenhage V Rooyen towards Love Bird Rd blocked.

Uitenhage Kwanobuhle-Uitenhage & Rocklands blocked.

Bridge over Swartkops & Market Square blocked.

T-Junction to Kirkwood & Sansouci Rd blocked.
" Police warning: Huge Cement blocks on R72; 15 km before Xhalumna on a blind rise from Port Alfred - East London."
"Several roads affected by #ProtestAction#TaxiStrike. R61 junctions btw Lusikisiki & PStJohns blocked."
Images: East London resident, Thabo waseMdantsane, and Nelson Mandela Bay resident, Naseema Dolley, via Facebook.