Rains bring relief to crews fighting St Francis Bay fires
Rain on late Monday morning reportedly brought some relief for Kouga Local Municipality fire-fighters and other disaster management teams, who have been working since Saturday to contain a runaway blaze in the area.
According to the St Francis Village Twitter account (@stfrancisbay), rains arrived in Santareme area some minutes after 11am. Around that time, it said that the wind, which is responsible for fanning the blaze for most of the weekend, had also dropped.
@stfrancisbay also posted the dramatic photo below of a helicopter refilling at a local home's swimming pool.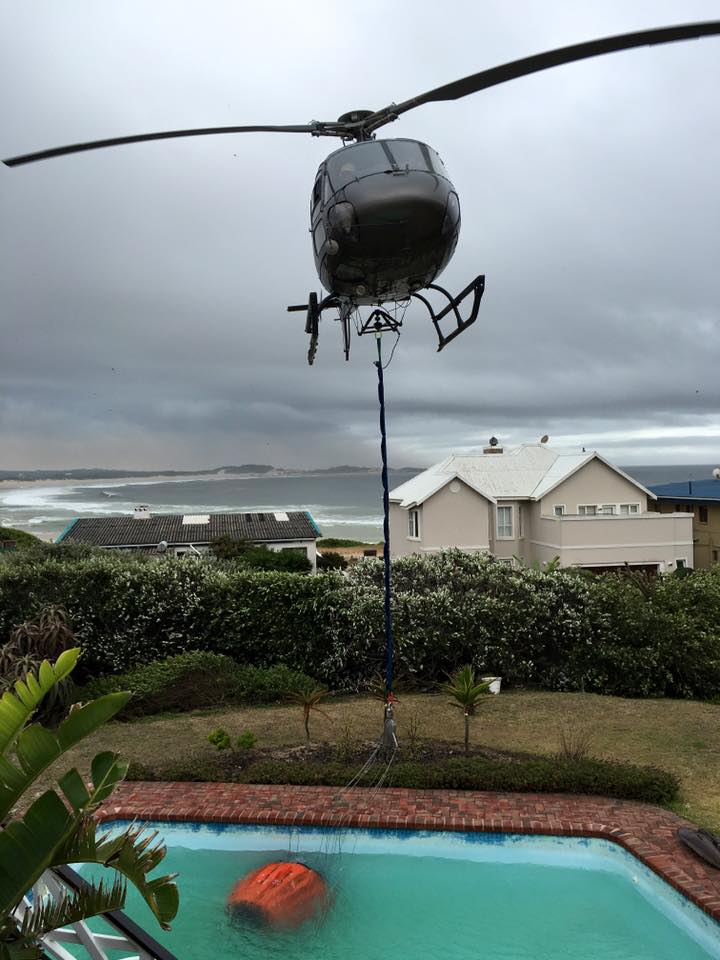 Two helicopters have been involved with water-bombing the blaze while a third helicopter was expected.
On Monday morning, the National Sea Rescue Institute (NSRI) said that a flare is believed to have been used to start the fire. 
It appeared that the flare landed in a patch of bush near Sea Vista on Saturday, spokesperson Paul Hurley said. The NSRI was helping with the firefighting effort.
The Kouga Local Municipality subsequently opened a case of arson with the local police.
Some evacuations were ordered over the weekend, following minor damage to a few houses in the area. 
Electricity supply which had been cut-off from St Francis Bay due to the fire was restored on Monday although the municipality could not guarantee that the supply would stay on.
No injuries or fatalities had been reported.
Related: VIDEO: RESIDENTS EVACUATED AFTER MASSIVE ST FRANCIS BAY BLAZE