#RUReferenceList: Academic activities at Rhodes University remain suspended
Academic activities at Rhodes University remain suspended on Thursday following the violence that happened on Wednesday when police used teargas and rubber bullets to disperse students protesting against rape and sexual violence at the institution.
The students, who were arrested by Grahamstown's public order police in those clashes, where released on Wednesday afternoon on a warning and are expected to return to the Grahamstown Magistrate's Court to face public violence charges soon.
However, the protests, which have been trending on Twitter under the hashtag #RUReferenceList since Monday, are expected to continue today, despite a court interdict being awarded to the university on Wednesday. Speaking on the SABC's SAFM Morning Live radio show on Thursday morning, Rhodes University Vice Chancellor, Professor Sizwe Mabizela, said the interdict was not to prevent students from protesting but to ensure that they exercise their right to protest within the confines of the law.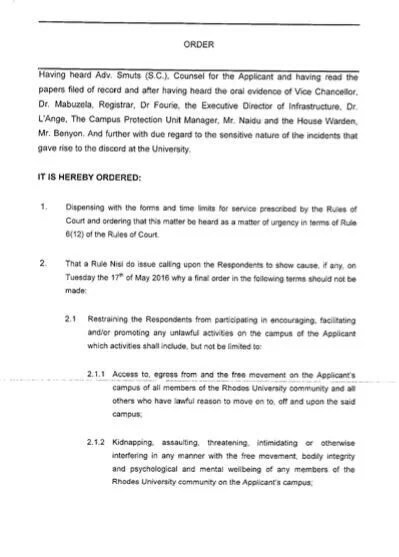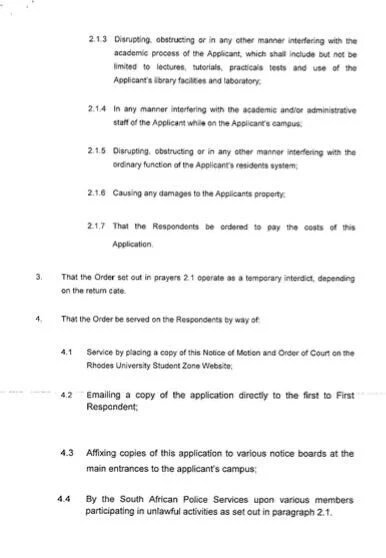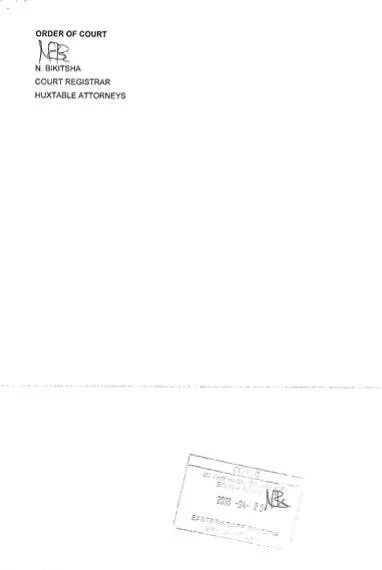 In its response to the interdict, the Rhodes University Student Representative Body (SRC) released the statement below;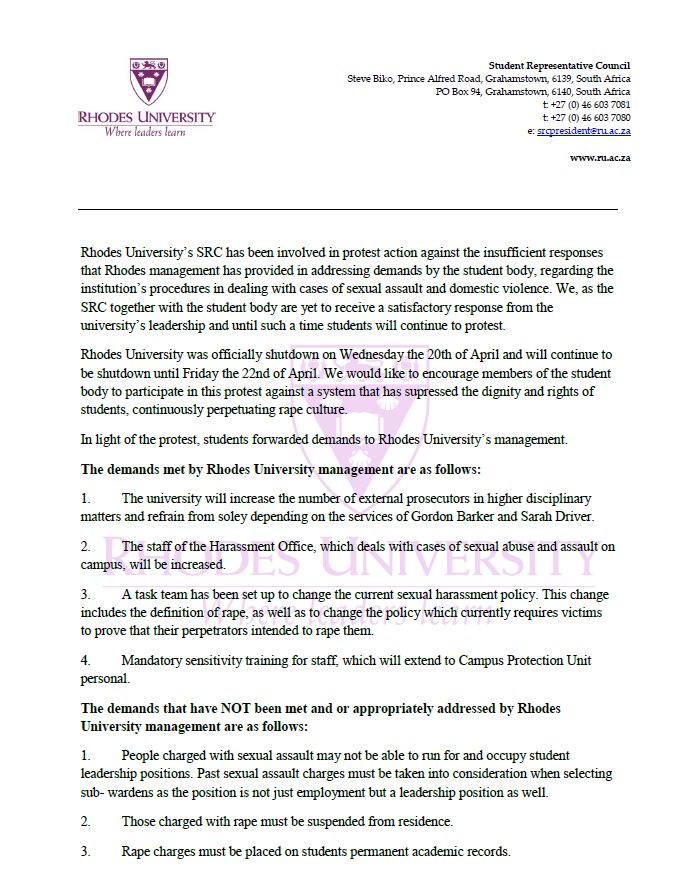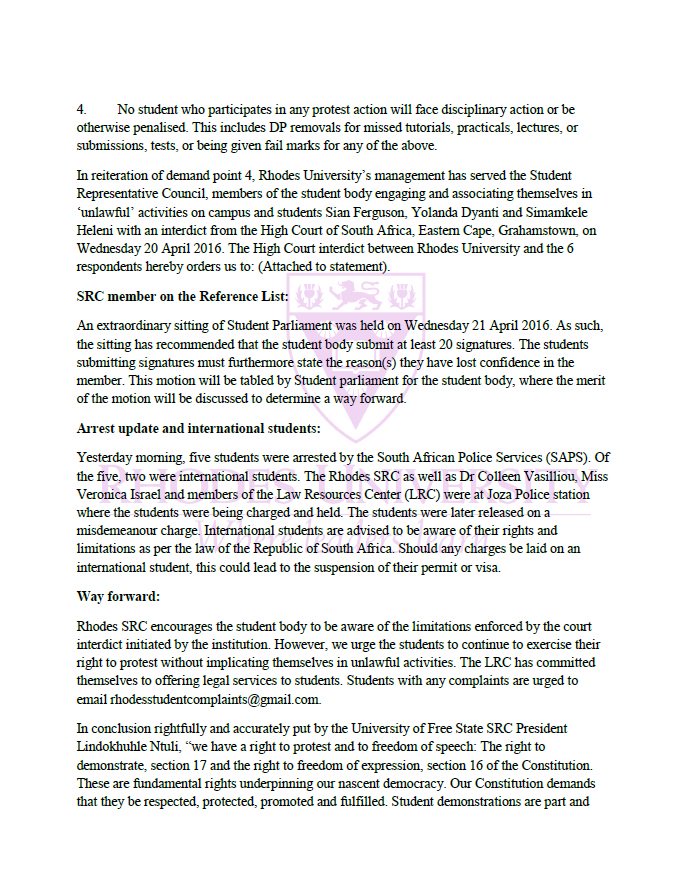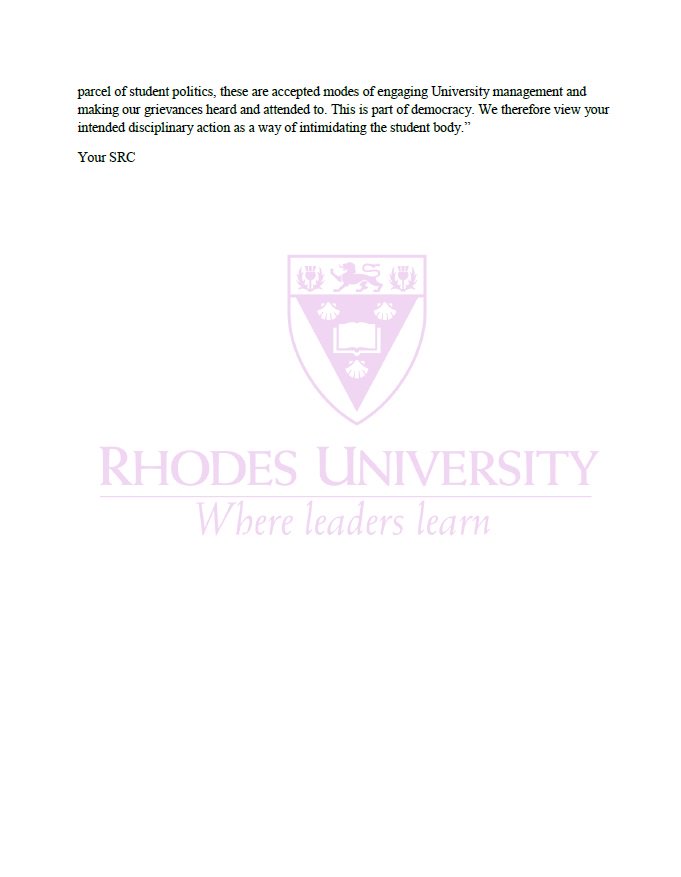 Main image: Courtesy of Nadim Nyker @Nadim11 via Twitter.
Read more on this: #RUREFERENCELIST: RHODES STUDENTS VOW TO DISRUPT LECTURES UNTIL GRIEVANCES MET