SAMWU in scarce skills allowance protest
Over 400 members of the South African Municipal Workers Union (SAMWU) have reportedly begun marching from Greenacres Shopping center to the Nelson Mandela Bay Municipality's offices at City Hall in Port Elizabeth. 
The SAMWU members are reportedly marching in protest over reports that Nelson Mandela Bay Municipality Executive Mayor Danny Jordaan has taken away scarce skills allowances without consulting them.
The marchers claim the Mayor sat down with all other stakeholders except SAMWU.
They are expected to hand over a memorandum of demands to the Mayor's Office.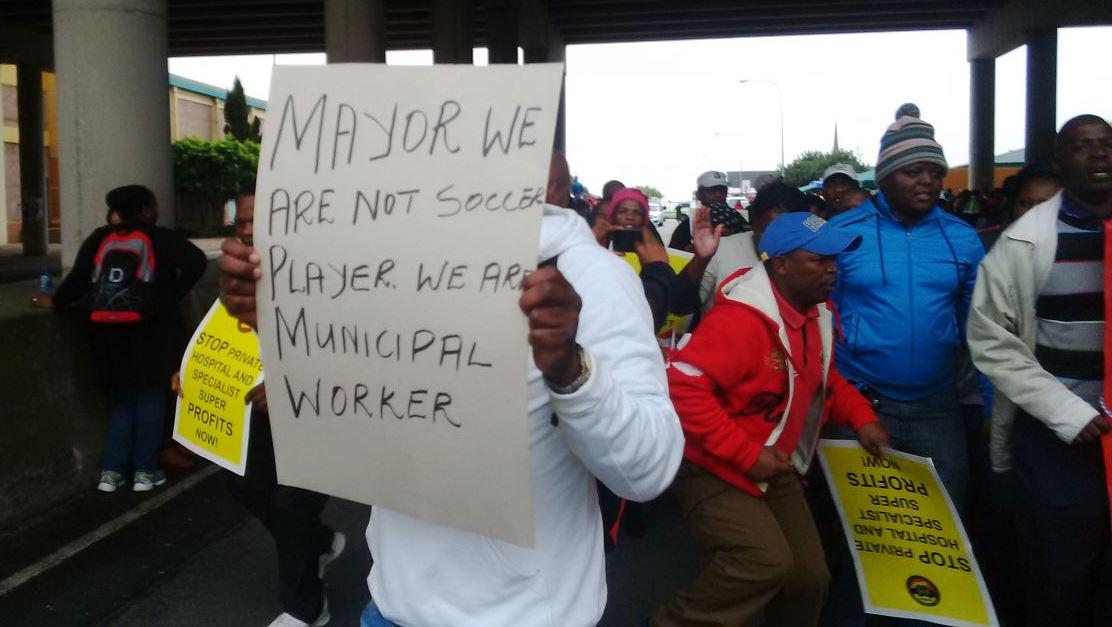 The marchers are using Cape Road so drivers are warned to be patient on that route.
A group of SAMWU members in June disrupted a Nelson Mandela Bay Municipality Council Meeting at the Wool Exchange Building in Port Elizabeth, where Jordaan was due to table his long-awaited budget for the 2015/16 financial year for the Metro.
In his budget, Jordaan, for the first time in a number of years, showed a surplus of R42 million due to major cuts on spending.
Images: The Herald and PE Express via Twitter.
RELATED: 
STRIKING SAMWU MEMBERS DISRUPT JORDAAN'S MAIDEN BUDGET SPEECH