Suspects flee empty handed after Mthatha police foil armed robbery
Mthatha -  In an effort to address the proliferation of illegal firearms in the Mthatha area, the Mthatha K9 unit conducted stop and search operations around the town's CBD and its exits resulting in the arrest of several suspects and the seizure of illegal firearms.
"On Monday morning, Mthatha K9 unit members stopped a suspicious vehicle, which had no number plates, along Nelson Mandela Drive, near Myezo Park," described police spokesperson, Captain Dineo Koena.
"After circulating information on the vehicle, it came out positive for an Inanda 2009 Case."
She said that upon searching it, a 9mm Beretta pistol with 13 live rounds was found with no license.
"A 40-year-old man was arrested and taken to the police station for detention."
Capt Koena said that whilst members where still busy with the detention, another 40-year-old man arrived at the police station to claim his vehicle.
"He was also arrested for possession of suspected stolen motor vehicle," she said.
"Both suspects will appear before Mthatha Magistrate Court soon."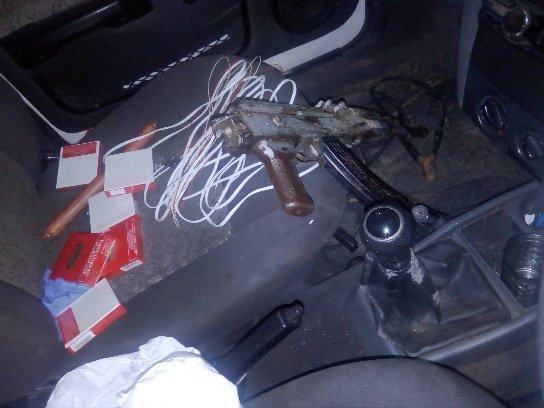 Mthatha Flying Squad thwart armed robbery at Mthatha Sasol Garage
Meanwhile, the Mthatha Flying Squad acted swiftly on a report of a business robbery in progress at a local garage on Tuesday, at about 02h30.
"Members rushed to garage where it was reported that about five armed suspects entered the garage and ordered everyone to lie down and demanded money at gunpoint, but could not get any," described Capt Koena.
"As the members arrived, the suspects escaped arrest leaving behind their City Golf with no plates."
She said that an Ak47 Assault Rifle with 30 rounds and some explosives were found inside it.
"The vehicle will be linked to other business robberies around Mthatha."
Acting Mthatha SAPS Cluster Commander, Brigadier Mandlakhe Twala, applauded local police officers for the work done.
"This is the commitment that we should always display in order for us to restore our communities trust in the SAPS. I applaud you for this success. Let's not give space for the criminals in our cluster. One illegal firearm off their hands saves many lives," Brig Twala said.
Follow more RNEWS articles, subscribe to our YouTube channel and for breaking news LIKE us on Facebook. For news on the Western Cape click here.