Two arrested in Queenstown with taxi loaded with dagga bound for Cape Town
Queenstown - Two suspects are expected in court in Queenstown on Tuesday after they were arrested transporting a taxi-load of dagga through the town en-route to Cape Town.
According to police spokesperson, Captain Khaya Tonjeni; "Queenstown multidisciplinary team conducted an operation during the night after receiving information from a reliable source about dagga being transported from Lusikisiki to Cape Town passing Queenstown on Sunday night."
Capt Tonjeni said that local police swiftly erected a Vehicle Check Point at Lady Frere road where they stopped and searched the suspected vehicle.
"Two suspects, aged between 27 and 29, were arrested for possession of dagga after 45 bags weighing 420kg and packed in a Toyota Quantum were recovered," he said.
"The vehicle was also confiscated.
"The two suspects are expected to appear at Queenstown Magistrate's Court on Tuesday facing a charge of possession of dagga."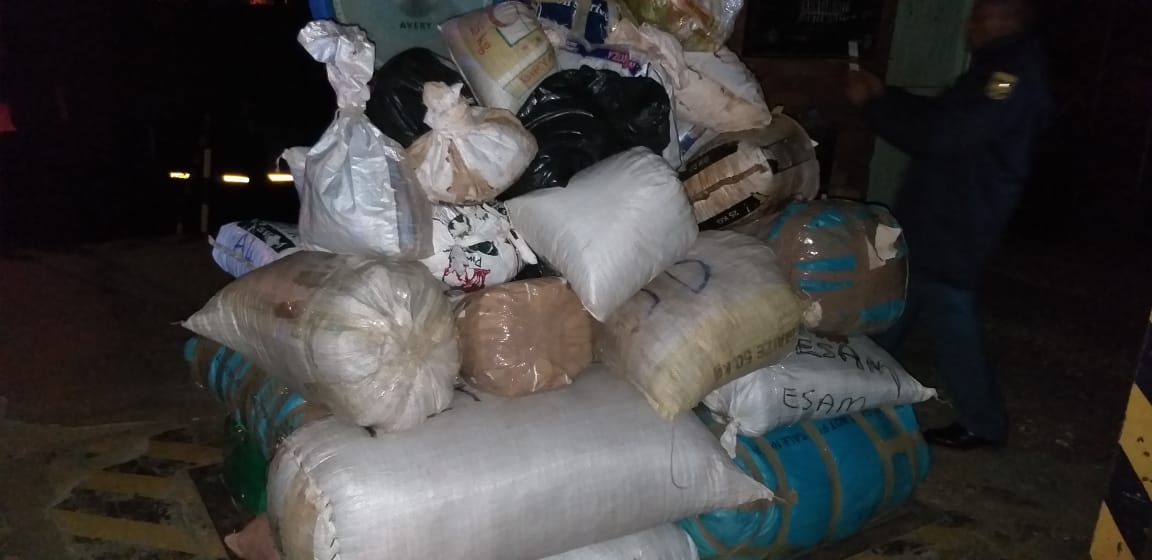 Another drug bust in the Queenstown CBD
Meanwhile, a multidisciplinary team deployed in the Queenstown CBD for an operation, spotted a White Toyota Corolla with four occupants on Sunday.
"Upon searching, police recovered 99 sachets of Tik. Four male suspects, aged between 24 and 37, were arrested and detained at Queenstown police station," said Capt Tonjeni.
"The Vehicle the suspects were traveling in was also confiscated."
The four were expected to appear at Queenstown Magistrate's Court on Monday facing a charge of possession of drugs.
Queenstown SAPSCluster Commander, Maj Gen Funeka Sganga, commended the success.
"Through coordinated intelligence driven operations like this one we can do more," she said.
Maj Gen Sganga said members should be vigilant and do all they can to eliminate, sale, use, trade and transportation of drugs.
"Drugs have a negative impact on society and it increases chances of commission of crime," she added.
Follow more RNEWS articles, subscribe to our YouTube channel and for breaking news LIKE us on Facebook. For news on the Western Cape click here.